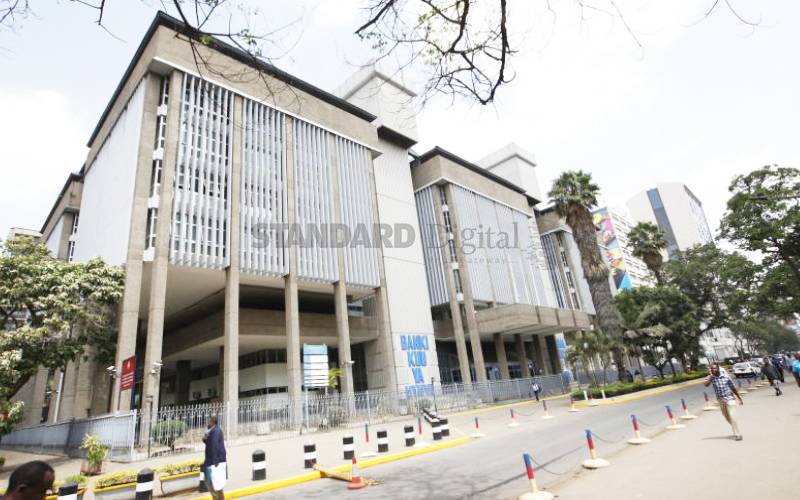 The regulator has warned that it will take "appropriate" action against bank chiefs who violate anti-money laundering rules as the deadline for the withdrawal of the old Sh1,000 banknotes nears.
In a circular to all the chief executives of commercial banks, Central Bank of Kenya (CBK) Director of Bank Supervision Gerald Nyaoma told financial institutions to be on the look-out for attempts to circumvent rules against money laundering and terrorism financing as Kenyans rush to exchange the old notes.
Known as the Anti-Money Laundering/Combating the Financing of Terrorism (AML/CFT), the requirements are aimed at combating illicit financial flows.
"Commercial banks are therefore reminded of the AML/CFT obligations under the Central Bank of Kenya Prudential Guidelines and the Proceeds of Crime and Anti-Money Laundering Act, 2009 (PACAMLA)," said Nyaoma.
Read More
He urged banks to remain vigilant and undertake enhanced due diligence measures on customers.
This, Mr Nyaoma said, would ensure effective monitoring of all accounts and transactions.
"The CBK shall take appropriate enforcement action against any commercial bank that fails, neglects or omits to comply with relevant AML/CFT laws and regulations," he said.
The regulations, which took effect in 2016, require anyone withdrawing or depositing more than Sh1 million to fill in a special form stating the source of the money or to whom it is being paid and for what purpose.
CBK Governor Patrick Njoroge on June 1 announced the demonetisation or withdrawal of the old Sh1,000 banknote as a means to deal with illicit financial flows in Kenya and other countries in the region, which the financial regulator said has been aided by the old banknote.
"To deal conclusively with these concerns, all the older one thousand shillings series shall be withdrawn. By a Gazette Notice dated May 31, 2019, all persons have until October 1, 2019, to exchange those notes, after which the older one thousand shillings banknotes will cease to be legal tender," said Dr Njoroge.
The directive has seen some traders reject the old notes, fearing being left with them after the deadline.
CBK estimates that over Sh100 billion, including the old Sh50, Sh100, Sh200, Sh500 and Sh1,000 banknotes have so far been exchanged. There are over Sh200 billion currencies outside of banks.
Some traders, such as the US Embassy have already rejected the old Sh1,000 note.
"This is due to the directive of the Central Bank of Kenya that Sh1,000 notes of the old design will no longer be legal tender on October 1, 2019," read a statement from the US Embassy.