Dear Dr Pesa,
I am a 25-year-old working at a big firm, but I'm unhappy with my pay check and work environment. I applied for several jobs and managed to get two good offers... salary-wise; the rest of the packages are not good. For instance, they both don't offer health insurance, no pension, they are contracts - I'm currently a permanent and pensionable employee, among other issues. But the pay would be really good. I'm a little worried about joining a new company, diving into the unknown. Whichever I choose, I don't plan on staying there very long. How can I better prepare for my next move?
Natasha.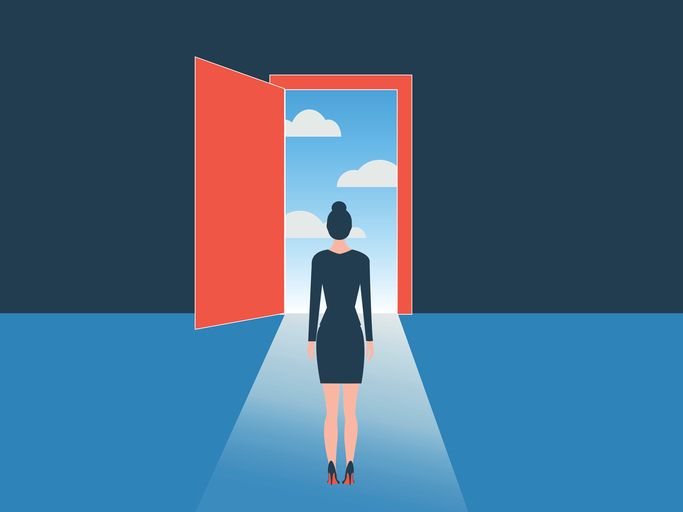 Dear Natasha,
Millennials, who make up a significant percentage of today's workforce, have carved out a reputation as having no qualms about frequently changing jobs. According to a Gallup report, six in ten millennials are open to new job opportunities. The study also found that 21 per cent of millennials say they've changed jobs within the past year, which is three times the number of other age groups who reported the same.
Read More
There can be awesome benefits to being brave enough to make the move. Perhaps you will get a higher salary or better benefits, a shorter commute, an opportunity to acquire desired skills, a more flexible schedule, a more understanding boss...or whatever else is driving your desire to find greener pastures.
But on the downside, changing jobs comes with a significant financial risk. What if you're joining a promising start-up company but it fails to grow as expected and they have to let you go? What if you lose retirement benefits? What if other changes in your life take up all the extra money you will make? What if you lose great benefits offered by your current job?
Here are a few financial tips to help you have a smoother transition to a new job.
Review your retirement benefits
The money you contribute to your retirement scheme belongs to you. However, some employers can have a clause in your contract which stipulates you will lose some the employer contributions if you leave before a certain period.
Six or twelve months before moving to another job, review your contract to have a clear understanding of the vesting schedule. For instance, a 5-year cliff vesting schedule means that after completing five years with the company, 100 per cent of the employer's contributions are yours for keeps. If you're almost about to complete the stipulated period, it makes sense to put off any new job offers until it's over.
Look at your insurance policies
Does your job come with life, health, and disability insurance benefits? Then this is something you should definitely consider before switching employers.
Purchasing insurance through an employer is usually cheaper and comes with fewer medical reviews. However, the insurance often goes away or becomes more expensive as soon as you hand in your resignation letter.
Your new employer might be offering similar benefits, but make sure that it will be enough for your needs.
Also consider that there will probably be a health insurance gap. Even if you move seamlessly from one job to another, it might take a few months before the health insurance from your new employer kicks in. Speak to both you old and new company's human resource departments to find a way to mitigate this if possible.
Refinance your mortgage
Employment history is one of the key factors considered when approving candidates to refinance their mortgage or a home equity line of credit.
While a job in the same field and similar salary might not have a significant negative effect, going for a significantly lower salary, changing careers, or going into self-employment might raise a red flag to loan underwriters.
To be safe, make sure you handle your debt financing 2-3 months before making the transition.
Stock shares or options
Did you acquire company shares as part of your employee benefits? Some companies might have restrictions on when you can sell your shares.
You can also use your stock shares or options to negotiate for a better salary or benefits at your new job. Stock or options represent real money, especially in publicly traded companies- don't forget that.
Save six months' worth of salary
What if your new job turns out to be a bad fit? Or the promising startup company fails? This is why you should build up an emergency fund before leaving your job.
This money will come in handy in case you're suddenly rendered jobless, as you search for another job.
Once you've determined that you'd like to look for another job, look for ways to keep your expenditure under control so you can boost your savings. You can also look for a side hustle to help you increase your cash cushion before you head to a new job.
Gather your statements
You have found another job and are ready to make the transition.
Now is the time to ensure that you have all the financial documents from your current job- such as payslips, retirement plan statement, tax reports and so on- are in order and easily accessible.
Many employers can get unhelpful and dismissive with employees who quit, especially if you're joining a competitor. It is best to ensure you have all your documents together before leaving.
Don't make lifestyle changes yet
When you get a bump with your next salary, you might understandably want to update your lifestyle. However, financial advisers say that the prudent move is to continue with your current lifestyle.
Try the 80/20 plan where you use 80 per cent of the extra money on paying debt or long-term financial goals (such your children's education funds or retirement plan) while 20 per cent goes into your checking account to spend as you please.
This will allow you some lifestyle updates while also ensuring long term goals are not forgotten.