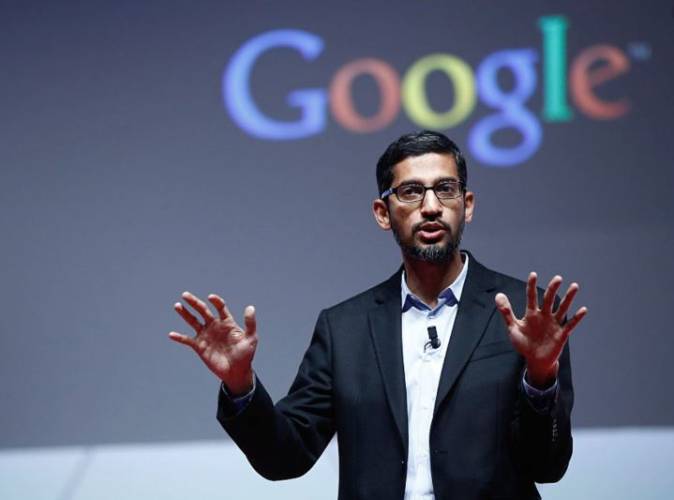 Google has agreed to pay a record Sh17 billion (170 million dollars) fine and make changes to protect children's privacy on YouTube after they were found culpable of illegally harvesting personal information from children and using it for profit by targeting them with adverts.
The US Federal Trade Commission and New York's Attorney General will get 136 million and 34 million dollars respectively. They had accused YouTube, which is owned by Google, of violating the federal Children's Online Privacy Protection Act, COPPA which prohibits operators of online services from collecting personal data, like home addresses, from children under 13 without a parent's verifiable permission.
According to regulators, YouTube had illegally gathered children's data including identification codes used to track web browsing over time without their parents' consent.
Regulators also said the that marketed themselves to advertisers as a top destination for young children and told some advertising firms that they did not have to comply with the children's privacy law because YouTube did not have viewers under 13. As a result, YouTube made millions of dollars by using information harvested from children to target them with advertisements.
YouTube has also been directed to create a system that asks video channel owners to identify the children's content they post so that targeted ads are not placed in such videos.
Read More
Under the settlement, which the F.T.C. approved in a 3-to-2 vote, YouTube also agreed to create a system that asks video channel owners to identify the children's content they post so that targeted ads are not placed in such videos. YouTube must also obtain consent from parents before collecting or sharing personal details like a child's name or photos, regulators said.
The move is the latest enforcement action taken by regulators in the United States against technology companies for violating users' privacy following a 5 billion dollars privacy settlement between the trade commission and Facebook in July over how the company collected and handled user data.
Two Republican commissioners, Joseph J. Simons, the agency's chairman, and Christine S. Wilson, said in a statement that the settlement "achieves a significant victory for the millions of parents whose children watch child-directed content on YouTube."
They added that the fine sends a strong message to children's content providers and to platforms about their obligation to comply with the COPPA rule.
However, critics denounced the agreement, dismissing the fine as paltry and the required changes as inadequate for protecting children's privacy.
"The F.T.C. let Google off the hook with a drop-in-the-bucket fine and a set of new requirements that fall well short of what is needed to turn YouTube into a safe and healthy place for kids," senator Edward J. Markey, Democrat of Massachusetts said in a statement.
Rohit Chopra, a Democratic commissioner, said that the settlement did not hold company executives personally accountable for illegal mining of children's data while Democratic commissioner Rebecca Kelly Slaughter, said that the agreement did not go far enough by requiring YouTube itself to proactively identify children's videos on its platform.
"No individual accountability, insufficient remedies to address the company's financial incentives and a fine that still allows the company to profit from its lawbreaking," Mr. Chopra wrote. "The terms of the settlement were not even significant enough to make Google issue a warning to its investors."
COPPA, the strongest federal consumer privacy statute in the United States, gives the trade commission the authority to level fines of up to 42,530 dollars for each violation.
In a statement after the settlement, YouTube said it would also stop gathering personal data about anyone who watched such videos, even if the company believed that the viewer was an adult. Apart from halting placing targeted ads on children's videos, the company also said it would eliminate features on children's videos, like comments and notifications, that involved the use of personal data.
In addition to relying on reports from video creators, Ms. Wojcicki said that YouTube planned to use artificial intelligence to try to identify content that targeted young audiences, like videos featuring children's toys, games or characters.
YouTube is required to adopt the changes by early next year.
The settlement on Wednesday is projected to have implications beyond YouTube as the changes required under the agreement could limit how much video makers earn on the platform because they will no longer be able to profit from ads targeted at children.
To offset some of the expected losses, YouTube said it would funnel Sh10 billion (100 million dollars) to creators of children's content over the next three years and heavily promote YouTube Kids, its child-focused app, to shift parents away from using the main YouTube app when allowing their children to watch videos.
Maureen Ohlhausen, a former acting chairwoman of the trade commission said that the crackdown on creators of children's content could make it financially difficult to produce such videos.
"There is a lot of free content available for children," she said. "You want to be sure that you don't kill the goose that lays the golden egg."