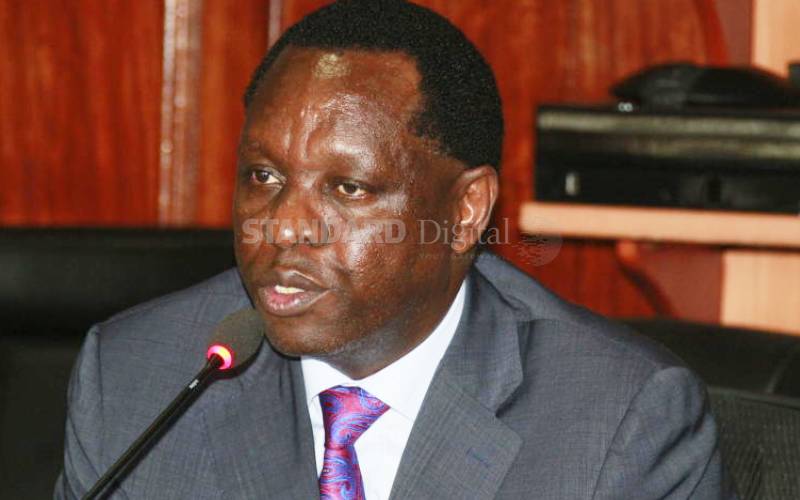 The State Law Office has advised that supervision of crude oil operations be undertaken by the Energy and Petroleum Regulatory Authority (EPRA), which could determine how a Sh5 billion kitty is managed. It follows demands by the National Assembly for information on how the funds provided by the World Bank were being spent, including an ongoing establishment of the Upstream Petroleum Regulatory Authority (UPRA), which is not backed by law. While UPRA had been proposed to manage the crude oil transactions, it was removed by legislators during debate on the Petroleum Act – the legislation that came into force on March 28. The Ministry of Petroleum and Mining has been of the opinion it should manage the billions in the transition period through the WB-funded Kenya Petroleum Technical Assistance Project (Keptap).
SEE ALSO: Pain for motorists as fuel prices shoot up
However, Solicitor General Kennedy Ogeto says enactment of the Petroleum Act illustrated the EPRA's functions included regulation of "upstream operations", which include production, distribution and revenue sharing. "EPRA's mandate under section 10 of the Energy Act in so far as it defers to the law relating to petroleum should be exercised as set out under the Petroleum Act," Ogeto wrote in the July 10 advisory. In place of UPRA, the Petroleum Act established an advisory committee that would provide technical assistance to the Petroleum and Mining Cabinet Secretary on the monitoring and contracts in crude oil production. Ogeto wrote after the Ministry of Petroleum invited stakeholder views on institutional development, including organisational structure and business processes of UPRA. American consultant, Houston International Business Corporation (HIBC), is collecting the views as part of public participation as demanded by the Constitution. "The objective of this assignment is to develop an organisational structure, job profiles, business processes and operational procedures for the establishment and operationalization of UPRA covering the upstream sector," wrote Principal Secretary Andrew Kamau.
SEE ALSO: Kerosene prices at four-year low in rare relief for the poor
Today, Kamau is at the legislators' crosshairs for pushing ahead with the proposed authority, which was shot down by MPs, specifically relating to the possible loss of public funds on an exercise in futility. At the heart of the battle is why the American consultant was "hurriedly" contracted to develop an institutional structure for an agency that is no longer envisaged, with its proposed functions given to EPRA. Kamau was expected to shed light on the standoff in a scheduled meeting with the Energy Committee of the National Assembly tomorrow, but he told
The Standard
that he would be unavailable as he would be flagging off the first crude oil export from Mombasa.