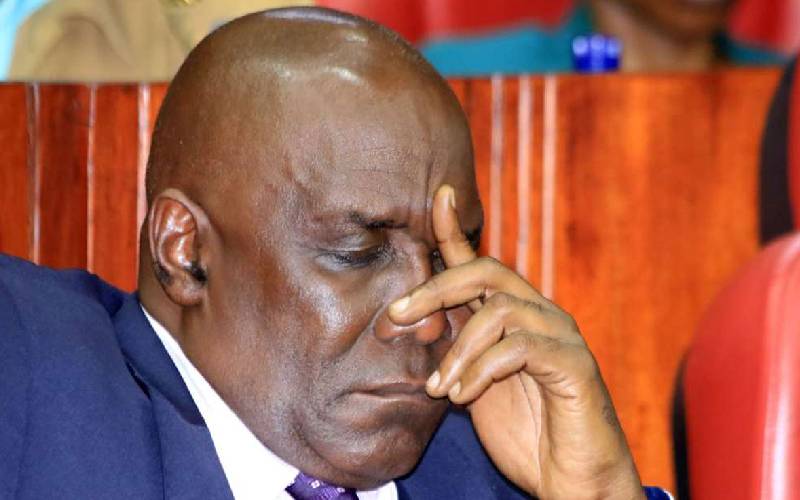 Money & Careers
As a result, the validity of the expenditure could not be confirmed.
The National Land Commission (NLC) is in a spot for questionable expenditure of more than Sh908 million. Auditor General Edward Ouko's report for the year ended June 2018 faulted NLC for what it described as skewed compensation in breach of the financial law. The report poked holes on the discrepancies in figures on financial statements given by the former commissioners. The commission's internal controls, risk management and overall governance were ineffective.
SEE ALSO: Acting NLC boss gets court reprieve
In one instance, the commission paid a law firm Sh360 million for interruption and loss of business for a piece of land in Mombasa. Despite paying the money, it was not clear how the value of interruption and loss of business was arrived at since no valuation report was given for audit verification. As a result, the validity of the expenditure could not be confirmed. The commission also paid Sh45.3 million to a supermarket on Thika Superhighway for land whose registered owner had been compensated with Sh38.2 million. Although the supermarket was registered on July 16, 2015, as per certificate of incorporation, the lease agreement between the land owner and the supermarket was dated December 18, 2009.
SEE ALSO: No need to close land registries as we seek to go digital
This implies that the lease was entered into before the supermarket was incorporated. Likewise, the commission's compensation for three parcels to Regional Container Freight Limited to the tune of Sh224.7 million has been queried. Valuation reports for the three parcels were not produced for audit. The commission also spent Sh82.4 million as part of payment for the purchase of 50 acres valued at Sh135,470,000 for a sanitary landfill in Murang'a County. The money was received from the State department of Housing and Urban Development. However, no signed valuation report was given other than a handwritten draft, which valued the land for Sh135,470,000, inclusive of 15 per cent disturbance allowance.
SEE ALSO: Sh7b water project stalls as land owners await pay
The 15 per cent disturbance allowance was not provided for, as the land was not occupied.
International standards
On pending bills, the auditor criticised the commission for not complying with the International Standards of Supreme Audit Institutions. The commission reported total pending bills of Sh196.7 million, which were not settled but carried forward to 2018/19 financial year. As a result, they were charged a surplus of Sh964.7 million for the year ended June, 2018 instead of a surplus of Sh768 million. The accuracy of the bank balance of Sh7.1 billion at the Compensation Fund at National Bank could not be ascertained.
SEE ALSO: Cement firm wants MPs and State to keep off its property
Reconciled statements from the bank reflected presented cheques whose clearance status at the time for audit was not shown.