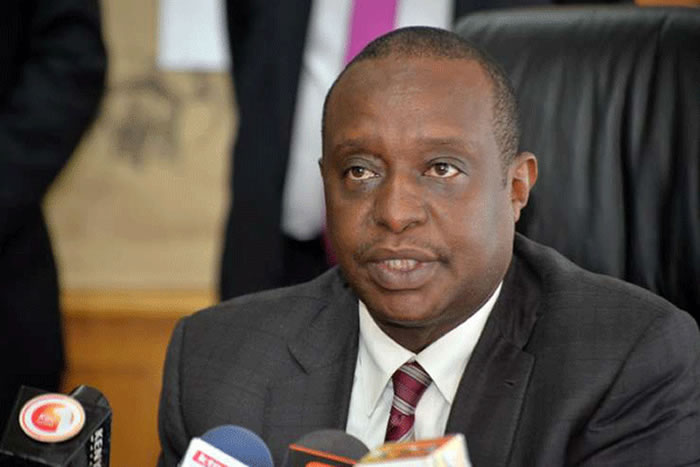 Contingencies associated with perennial drought and floods could derail the Government's Big Four agenda, Treasury Cabinet Secretary Henry Rotich has warned. The CS said billions of shillings are drawn from State coffers annually to cushion the country against the effects of natural disasters that could otherwise have been avoided if early warning was heeded. This fiscal re-routing as a result of poor planning and policy, he said, is bound to cause long-term consequences to the economy, including hurting the much-touted Big Four agenda. Mr Rotich said last week the country loses between 2.8 per cent of GDP yearly from climate-related disasters which weather experts forecast will only get more frequent and severe in future.
SEE ALSO: Treasury to fight for reintroduction of duty on betting
"When droughts and floods occur they set in motion a complex chain of events that eventually disrupt family livelihoods, local economies and in severe cases the national economy," he said. The CS spoke at the Kenya Institute for Public Policy Research and Analysis annual regional conference themed "Building Resilience to Mitigate the Impact of Drought and Floods." He said despite the inconvenience, the Government would prioritise drought and floods even as it pursues its development agenda. Planning Principal Secretary Julius Muia said the cost of dealing with disasters when they happen is seven times bigger than the cost of prevention. He said the Government had spent Sh20 billion on drought and flood mitigation from November 2016 to April this year which affected 3.4 million people. Veronica Okoth, director, economic and macro pillar at the Vision 2030 Delivery Secretariat, said droughts and floods had a negative impact on the economic blueprint.