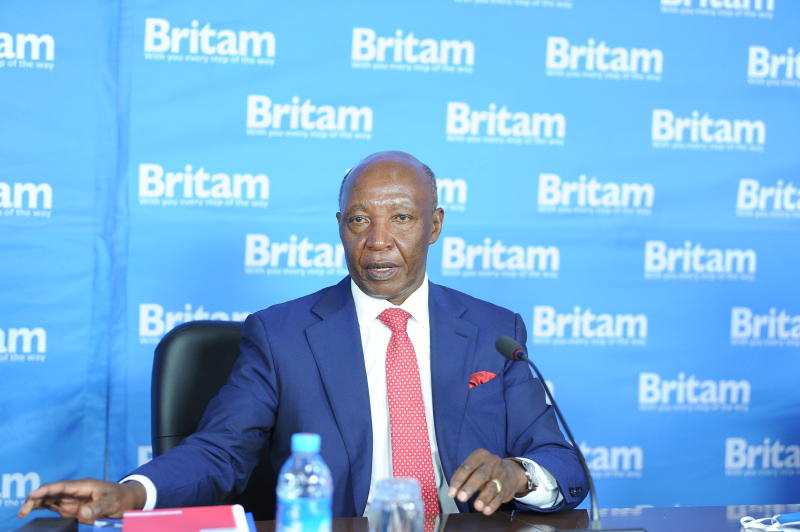 Britam Holdings has reported a loss of Sh1.6 billion in the first six months of the year compared to a profit of Sh1.7 billion in the same period last year.
The financial services firm however recorded gross earned revenue of Sh13.8 billion, a nine per cent increase from Sh12.6 billion from June 2019.
The increase was mainly supported by the continued growth of the international insurance business revenue.
Group Managing Director Benson Wairegi said the adverse impact on the half-year performance was largely attributable to the fair value losses of Sh3.1 billion as investor preferences shifted to fixed income securities.
There were also property revaluation losses of Sh929 million due to the depressed property market which has been characterised by low occupancy levels and depressed rental yields.
Read More
"The group's fundamentals remain strong and we are on track in the execution of our strategy and coupled with an improved operating environment the group's performance outlook is positive," said Mr Wairegi in a statement on the results.
Britam, which also operates in six countries outside Kenya, saw the international insurance division contribute 23 per cent of the group's gross earned premium, and a profit of Sh575 million.
The group's operating costs declined by six per cent on the back of a nine per cent revenue growth, attributed to prudent cost management initiatives.
Britam's life assurance segment continued to underwrite profitable business with the embedded value closing at Sh17 billion for the period to June 30, the firm said, with an annualised return of nine per cent.
The company's total assets increased to Sh128.5 billion, up from Sh125.2 billion in the same period last year. The financial services sector has been hit hard by the coronavirus pandemic as the value of investments has dwindled. Listed firms have especially seen their share value plummet.