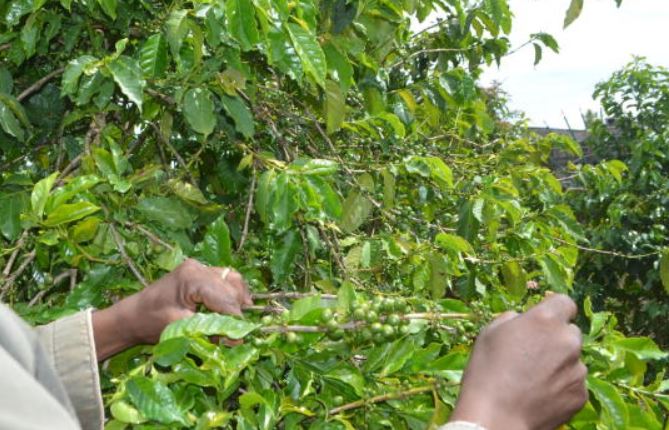 KIRINYANGA, KENYA:
Armed thieves raided Kaitheri coffee factory in Kirinyaga Central Sub- county and made away with produce whose market value is estimated at Sh8.6 million. Eye witnesses claim the thieves drove into the factory in a lorry and rounded up three night guards on duty. The guards were gagged and hands tied from behind. "The thugs broke into the factory and loaded 108 bags of coffee into waiting lorry and drove away leaving some 28 bags more outside the store after the lorry's capacity got exceeded, "said a factory employee Nancy Muthoni.
SEE ALSO: Sour outlook spoils party for Kenyan tea and coffee farmers
When the standard crew visited the factory shortly after 10 am on Thursday, the bags were still lying outside the store. But County Police Commander Leah Kithei maintained only 78 bags of the commodity was stolen valued at Sh 6.2 million thereby sharply contrasting the amount the Society chairman Kariu Kamundia gave . Kamundia wondered why police were blaming his management committee when there was a factory manager who should have ensured the produce was well secured ahead of delivery to the miller. "As the society chairman and my management committee, we are not responsible for the day to day operations of our factories since they all have their respective managers' in-charge, "he said. On Thursday, the police blamed the theft on the committee's failure to have armed officers deployed at the factory ahead of delivery to the miller as required.
SEE ALSO: Waiguru-allied MCAs kicked out of House
Since April last year coffee from four of the society's factories has been stolen without trace raising concerns from the farmers. Gatuto and Karia coffee factories were the first to be hit by the theft then followed by Kiandieri in September last year and now Kaitheri.