Digital Saccos: An innovative way for youth to save without the hassle
BRANDING VOICE
Sponsored by Mombo Sacco | Jan 20th 2022 | 3 min read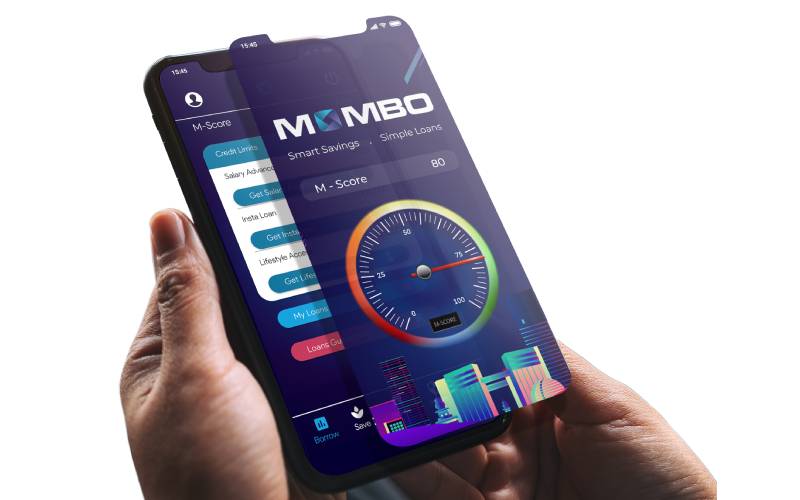 The World Bank recently said Saccos would play a more prominent role in Kenya if they are allowed to lend more money using technology and cash flow instead of multiples of member deposits.
SACCOs in Kenya operate in a cash-constrained environment, resulting from a variety of management, policy, and product design-related challenges.
They only allow members to borrow three times their deposits and guarantees from other members covering the entire loan amount.
In the Kenya Systematic Country Diagnostic, the World Bank said Saccos could benefit from capacity building and liquidity support to help them provide products suitable for MSMEs and lend based on data and cash flow rather than deposits.
This evolution will be a game-changer allowing Sacco's to offer more prominent loan tickets and expand rapidly while fueling small and medium businesses which lack affordable credit.
According to the survey of informal enterprises in Kenya conducted by the World Bank in 2016, over 60 percent of respondents classified access to finance as the most significant hindrance (ranking it the number one obstacle).
Saccos of the future will lend not on the strength of friendly signatures but a very technical credit scoring model. In our case, this has enabled MOMBO Sacco to surpass our lending targets by 115 percent and maintain a high-quality loan book.
For Saccos to transform, they will need to develop a risk measuring tool like our MOMBO Sacco M-Score. This scoring engine applies unconventional rich data to the core underwriting model, thereby expanding the lending space for individuals.
We have been able to develop a system that picks users' mobile phone data and e-commerce sales as additional data points for analyzing consumer behaviour as opposed to the thin file approach used by established financial sector players.
Saccos, especially with a youthful membership, cannot rely solely on binary methods that focus on primary demographic, credit reference bureau data, and customer-specific financial data to gauge creditworthiness.
The bulk of the youth and urban population are not formally employed and survive on several gigs, small jobs that are not consistent, and they do not have the time and patience to fill in paperwork when looking to save or borrow.
Due to the nature of their employment (predominantly gig-based jobs), the youth are hectic, and they place a premium on time and convenience.
They want to start saving after a few steps of self-onboarding on their smartphones.
Similarly, this population segment requires lending solutions that wouldn't need a payslip and Bank statements but lend to them based on other parameters such as lifestyle and consistency of their savings.
Consequently, Saccos will have to rely on new parameters such as long call duration, till spend, frequent high-value mobile top-ups, transactions to specific pay bills to make decisions.
These member behaviours are generally considered positive indicators, while low-value top-ups, missed savings, etc., are associated with lower credit scores.
Lately, we have been experimenting with light question-answer approaches that gauge a customer's intention to pay. A technique that is especially valuable in the case of thin-file/no-file customers, where other data is scarce or the customer has saved for a few months.
Once Saccos get liberated from the limits of membership contribution and the need to rely solely on guarantees, they will be able to lend more while at the same time maintaining high-quality loan books.
Accordingly, the economy will open up in a big way allowing small businesses to get much-needed loans without falling prey to the predatory lending of expensive payday mobile loans and shylocks.
The future of Saccos will depend on technology disruptions in the sector regarding member onboarding, credit risk management, and product innovation.
To join MOMBO Sacco, download the MOMBO App from either the play store or AppStore. Follow the simple registration prompts and submit your membership application.