SRC releases new proposals for doctors' salaries
COUNTIES
The latest round of discussions, if agreed on, will see the lowest ranked medical intern earn the said amount in Job group C-3, while the highest paid doctor, a Chief Medical Specialist one, in job group E4 will take home a maximum of Sh576,120.
By Luke Anami and Mercy Korir | 4 years ago
I don't have power over voter register, says Nkaissery
Interior Cabinet Secretary Joseph Nkaissery has dismissed claims by the opposition that his office has been awarded exclusive powers to oversee the voter register.
Luke Anami | 4 years ago
Sabotage, internal wars and rigidity land doctors in jail
Lack of commitment by Ministry of Health officials and a rigid position by the doctor's union sabotaged pay talks that led to the jailing of union officials yesterday.
LUKE ANAMI and GRAHAM KAJILWA | 4 years ago
Good times ahead for civil servants as Treasury gives Sh100b for pay rise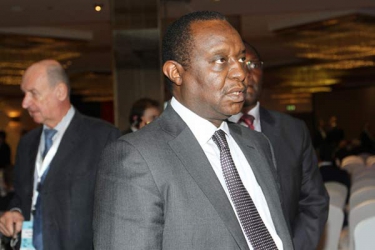 A Cabinet meeting chaired by President Uhuru Kenyatta yesterday approved the allocation to cater for public sector allowances and salaries harmonisation. The Cabinet also approved funds for the recruitment of 10,000 police officers and 5,000 teachers.
Luke Anami | 4 years ago