Court battle looms over LSK's decision to bar lawyer Havi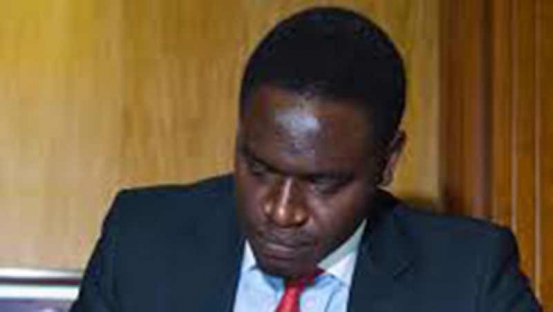 Lawyer Nelson Havi has threatened to go to court following the decision by the Law Society of Kenya to bar him from contesting in the elections slated for February next year.
Havi has declared his interest in LSK president's seat, but the society says he has not practiced for at least 15 years since he was admitted to the bar as required by the Advocates Act.
But the lawyer reads mischief in the decision, saying he will institute a legal battle that might delay the polls.
"If elections are to be held on February 22, 2018, the list should have come out on January 22, 2018 and not now. The decision by the LSK to publish the list now is unlawful," said Havi, citing LSK's regulations.
He claimed a section of lawyers were opposed to his candidature and have vowed to block him.
"Information to bar me was leaked a few days ago and I only got to know about it after I inquired from the LSK secretary. She then asked for my email address and sent me the details," he said.
In a letter signed by LSK chief executive officer Mercy Wambua, the society says Havi is not eligible to vie for the president's seat.
"Upon considering the application for the position of president, we have concluded that Havi is unqualified to vie for the said position as he is yet to attain 15 years in practice from the date of admission," reads the letter.
Wambua, who is LSK secretary, said Havi was admitted to the bar in June 2003 and will not have done 15 years by the elections date.
"Given the circumstances stated above, the aforementioned person shall not be eligible to contest in the forthcoming elections and any other similar exercise until he meets all the required qualifications," Wambua said.
But Havi said it does not matter which month he was admitted as it is counted as a full year.
He said there is an elaborate plan to block his candidature led by a senior lawyer affiliated to Jubilee Party.
"But I am ready to fight the cartels behind this move even if it means moving to court," he said.
He said those opposed to him are well known and have been discussing the matter on social media.
The LSK has cleared three lawyers to vie for the president's seat. They include former East Africa Law Society president James Mwamu, Allen Gichuhi and incumbent Isaac Okero.