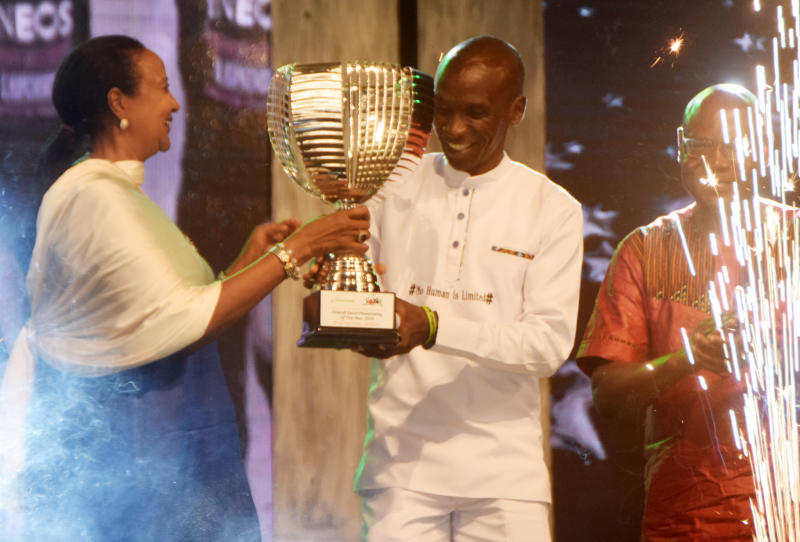 There is light at the end of the tunnel for sportsmen and women in Kenya after the Government announced that it will establish a Contributory Medial and Pension Scheme.
Most of the retired Kenyan athletes, who brought fame to the country after making personal sacrifices to pursue their dreams and bring glory to the country have been suffering from depression after retirement.
However, there could be relief of life after Cabinet Secretary for Sports Amb. Amina Mohamed said the government was exploring avenues for the medical and pension scheme to cushion sportsmen and women after retirement.
"Athletes' careers must eventually come to an end, either through age, injury or exhaustion and become forgotten members in the society. This is why the government has come up with medical and pension scheme to cater for such athletes," said the CS.
"In the context of other competing national expenditure priorities, we welcome partnerships that will aid in bridging any existing resource gap," said Amina when she graced the 2019 Soya gala at Mombasa Sports Club.
As regards motivating sportsmen and women, Amina said President Uhuru Kenyatta has put in place a Cash Awards Scheme under which the Government last year paid Sh 180 million owed to sports heroes and heroines.
In the same spirit, Amb. Amina said she recommended National Honours and Awards to the country's sports heroes and heroines during the last Jamhuri Day celebrations that enabled President Uhuru reward the largest contingent awarded to sports since independence.
"This was to decorate our gallant sportsmen and women in recognition of the great role they play in sports which is a key pillar in our national development agenda," said Amina.
The CS said 2020 is the year of Sports and Culture as Kenya will host major sports and cultural events. "We have already this month held several events including the basketball qualifiers which we won. Kenya is the only African country chosen to host Athletics Continental Tour on May 2. In addition and as you know we will host the World Athletics under 20 and the Safari Rally both in July. So we have another amazing year ahead of us," said the CS.
Mombasa Deputy Governor William Kingi said the county will collaborate with the national government to develop sports infrastructure. [Ernest Ndunda]