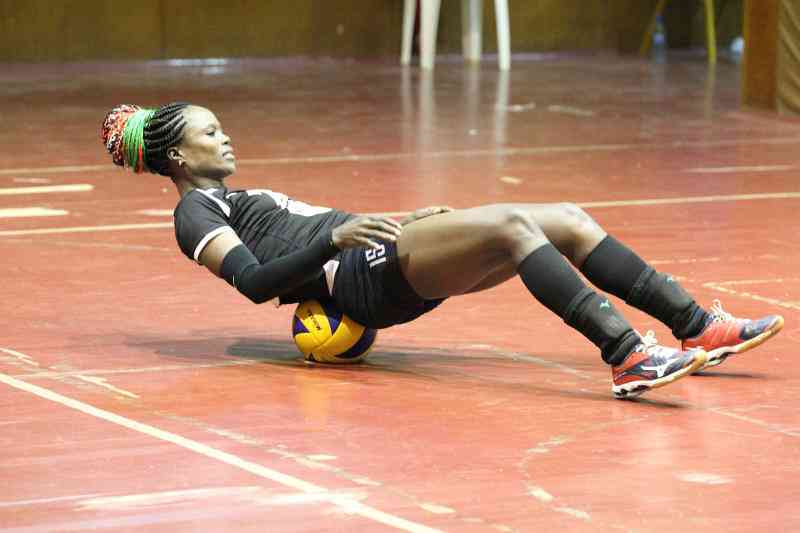 With only 36 days left to the General Election, political coalitions in Kenya are scrambling to get it right with the aim of winning.
Top of the coalitions' agenda are their party manifesto. Though the political talk is centred on improving the economy, sports is also a sector that needs refining, if not an overhaul.
At the moment, sport in Kenya is at a crossroads. The national football teams are serving a Fifa ban, with the Football Kenya Federation (FKF) suspended and the leagues being run under a transitional committee.
National teams in other sports disciplines have resorted to asking well-wishers for funding, amid claims they are incapable of financing their trips for global events.
Earlier in the week, Kenya's Simbas head coach Paul Odera appealed to fans to raise money for the team's upcoming 2023 Rugby World Cup qualifiers in France, scheduled for July 1-10.
The Kenya Volleyball Federation (KVF) last month said the ladies' team (Malkia Strikers) were in danger of missing the World Championships due to of lack of funds.
And the national men basketball team only left the country for Egypt on Friday after also failing to get funding in good time.
In April, Auditor General Nancy Gathungu revealed billions disbursed to various sports federations in the country could not be accounted for.
Both Kenya Kwanza and Azimio La Umoja have outlined what they will do for sports even though the sports people are still jittery about promises which never come to pass.
Jubilee government made a number of promises which many have never been fulfilled in sports.
Kenya Kwanza unveiled its manifesto on Thursday and promised a number of changes in the sports sector.
Within 100 days, the coalition promised to establish a high-level expert task force to identify sustainable sources of sports funding, with the consideration of a national lottery, tax incentives for corporate sponsorship, a dedicated or ring-fenced tax, and a public-private partnership structure for infrastructure development.
They also vowed to establish and resource adequately a devoted function within the tourism promotion function to appeal to international sporting events.
The team led by Deputy President William Ruto also plans to leverage the country's international athletics brand, aiming to develop a domestic sports attire manufacturing cluster.
They plan to expand the National Youth Talent Academy to include all sports, devolve it to county level and introduce a County Sports Talent Academy, with the ability to spot talent and provide necessary support through sponsorship.
Last on the Kenya Kwanza's sports agenda is promoting county leagues and inter-county sports championships while establishing a sporting heroes compassionate (benevolent) fund.
Azimio La Umoja Coalition, on the other hand identified opportunities to improve the sports sector when they launched their manifesto on June 7.
These include increasing the quality of sports facilities and harnessing the rising demand for sports professionals, professional management, education, training and talent development.
Azimio says they plan to re-organise sports funding and work with bodies of non-Olympic sports to prioritise long-term success and improve the standards in sports management, enhancing transparency, accountability and coaching standards.
The Raila Odinga-led coalition promised to integrate sports training and talent development at all levels of education by creating 47 county sports talent development centres and reclaim illegally acquired sports and recreation facilities and sites.
They have also vowed to improve the nurturing and welfare of youth and retirees and establish a new mandatory governance sports code that will be rigorously enforced at home.
They hope to set a new standard internationally and introduce a mandatory 'Duty of Care" for all athletes.
The coalition says it will invest in sports participation by women, girls and People Living With Disabilities and establish a Sports Business Council to develop new business strategies and improve access to finance and skill development.
Introduction of a 'Sports Cabinet' comprising sports ministers is also on Azimio's plan.
In their manifesto, the coalition seeks to intensify staff input, support and training development in strategic locations across the country while improving performance and training in sport.
Azimio wants to introduce new grant conditions and guidance for academic institutions, which place importance on sports and PE programs and ensure the country is competitive in every competition they participate in.
George Wajackoyah, leading the Roots Party agenda, is keeping his cards close to his chest and has not revealed the plans he has for sports in the country.
It remains to be seen if these promises will be fulfilled by the coalition that will form the next government.