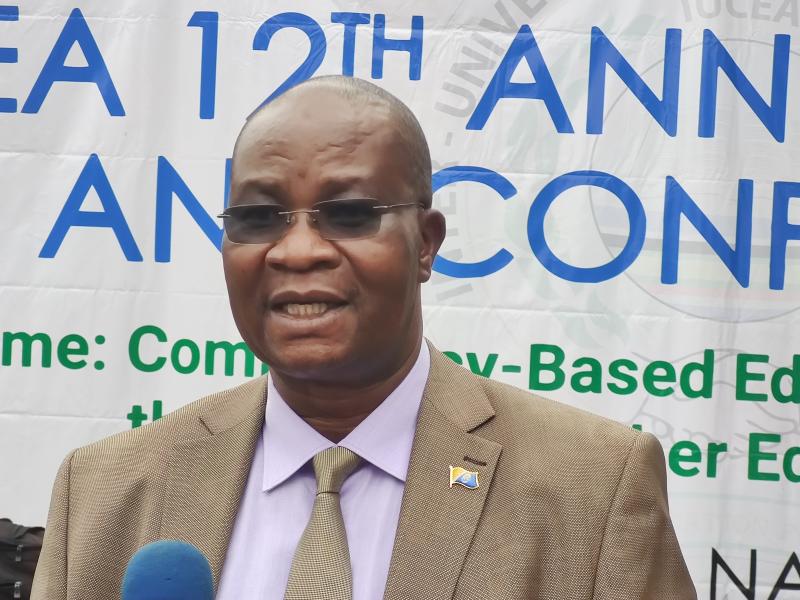 The Competency-Based Curriculum will be in secondary schools before January 2023 for Junior Secondary.
Kenya Institute of Curriculum Development (KICD) CEO Charles Ong'ondo yesterday said CBC will get more children in secondary schools at the age when they are adventurous and innovative.
He said it is wasteful to keep children in primary school up to Standard Eight when the content taught should be in secondary school. He allayed fears that CBC will come with additional expenses, saying innovations will be done with available resources.
Addressing the 45th Kenya Secondary Schools Heads Association (Kessha) conference at Sheikh Zayed Children's Welfare Centre in Mombasa.
Prof Ong'ondo said the curriculum for junior secondary was meant for teachers who teach in secondary schools.
The conference which was opened by President Uhuru Kenyatta on Wednesday brings together 10,000 principals. Prof Ong'ondo said the country should invest more resources in secondary schools where learners are more receptive to innovations.
He called for full adoption of CBC, saying in 20 years many jobs, including teaching, will change in character and others rendered obsolete.
With the formative learning and assessment under CBC, Prof Ong'ondo said the issue of guarding national examination papers in containers to prevent leakage will be a thing of the past.