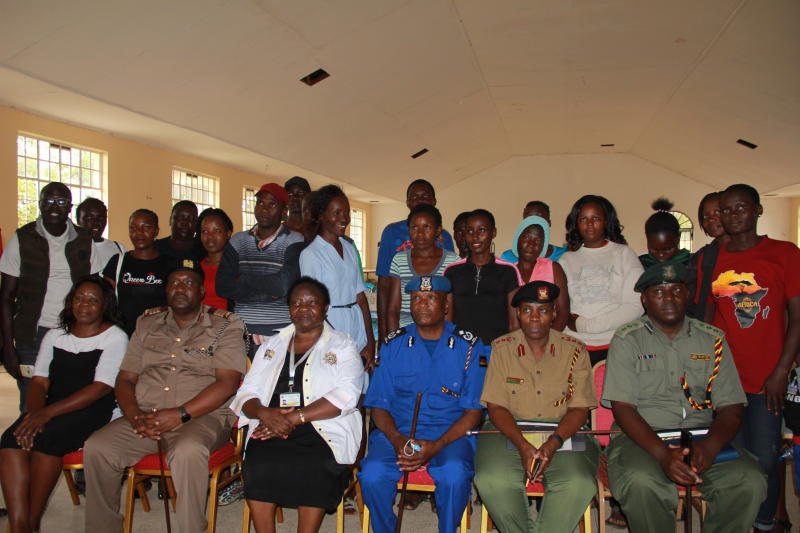 The National Police Service Commission (NPSC) has said the forthcoming recruitment will be based on merit.
While on a sensitisation tour in Homa Bay County, the commission's vice-chairperson Ms Alice Otwala and the local County Commissioner Moses Lilan also called on residents to beware of "swindlers" claiming they can help get such jobs. "Those hoping to be recruited should meet all the requirements. The notion that jobs are bought should stop," Mr Lilan said.
He told residents to report anyone soliciting bribes during the police recruitment scheduled for March 24.
Through the exercise dubbed police pre-recruitment clinics manual, Ms Otwala said, the NPSC will address challenges facing youth who intend to join the National Police Service. She cited poor communication skills, lack of confidence, and lack of endurance as some of the challenges facing the youth during recruitment.
"This programme is aimed at creating awareness to youth on what is needed during recruitment into police service. It will also enable them to understand the nature of police work," said Otwala who spoke at Kabunde Social Hall.
She said the commission is committed to getting the right people into the police service.
"All the youth who have gone through the sensitization are our ambassadors and we expect them to disseminate the information to other people, especially those in the grass root,s" she said.
She said that through the programme, the commission also wanted to get feedback from the public on previous police recruitments.