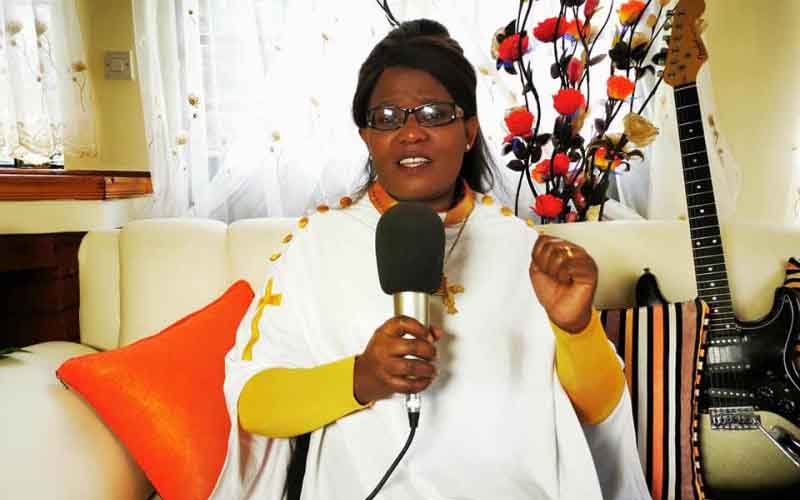 A big battle for the Meru governor seat was in the offing until Agriculture Cabinet Secretary Peter Munya exited the race last week.
Although Munya's exit could have handed Governor Kiraitu Murungi some peace, Woman Representative Kawira Mwangaza could muddy the waters for the county boss.
Munya and Kiraitu enjoy significant support.
Kiraitu, running on a Jubilee ticket won the 2017 contest by 281,737 votes while Munya on Party of National Unity ticket garnered 232,569.
Munya announced that President Uhuru Kenyatta had asked him to stay on as CS to complete projects in the Agriculture docket.
Speaking to farmers in Buuri at the weekend, the CS said although he had stepped out of the race, he will play a role in who is elected as governor.
He dispelled any rumours that he had negotiated with Kiraitu to leave the race, or that he developed cold feet.
"There were no negotiations with him (governor). It is the president who asked me to stay on to help him achieve our agenda in helping farmers."
He said he did not fear losing to Kiraitu.
"We cannot fear him. It is the math we did, for the future and how to help Meru. But we will consult on who we want to be governor because it is an important seat for Meru. We will have to talk with those who want to be governor, to discuss interests of all Meru residents," Munya said.
He said he would support a candidate who supports Raila Odinga's Azimio la Umoja agenda.
"Even if I am not in governor's race, I am going to have a say. I am going to support the person who comes to Azimio if that person will ensure resources are shared fairly," Munya said
Kiraitu said he was glad Munya had opted out of the race, saying it had made his re-election campaign easier as Mwangaza posed no threat at all.
Kiraitu also dispelled rumours that there were negotiations between his camp and Munya's.
"There were no negotiations with the former governor. In fact, we expected him to resign as CS, and him not resigning took us by surprise. It was a pleasant surprise, and we thank God for it," Kiraitu said.
He had braced for the election which he says was his last.
"For me as governor who was expecting him as my main competitor, I must say congratulations and thank him. It makes my work a bit easier. We had planned a very elaborate campaign.
"Because this was going to be my last campaign, I was going to throw everything into it to ensure I win again. So if my brother has made it easier, this is a gift to me from God," Kiraitu said.
Kiraitu welcomed Munya and those in the CS' camp to work with him to achieve more development in Meru.
He extended an olive branch to Munya, saying he had nothing against him.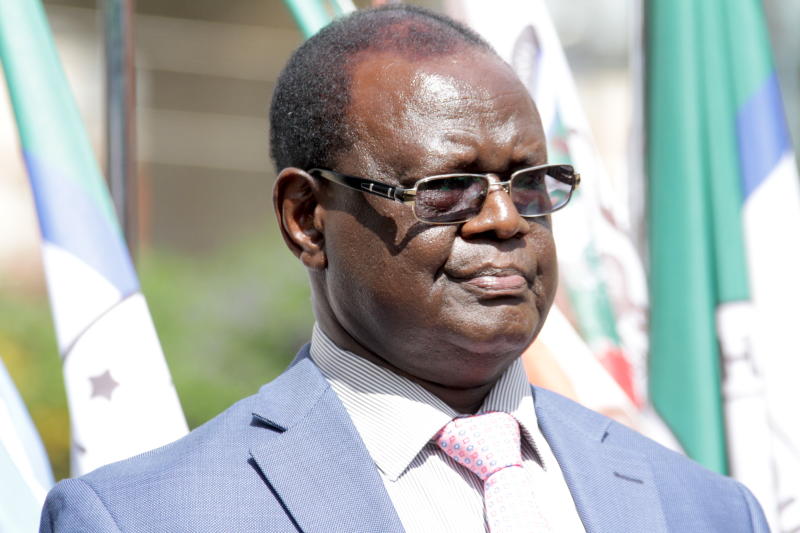 Projects for the youth
At the same time, the governor said that the CS was talking ill of him, claiming his (Munya's) votes were stolen in the 2017 poll.
Kiraitu asked Munya not to poison residents against him with the allegations. "I have this younger brother of mine (Munya), I was even involved in his bride price negotiations.
"When he said he was not in the race, I thanked God and prayed for the best for him at the national level as I work here in Meru," Kiraitu said.
But Mwangaza says she has what it takes to beat Kiraitu, pointing to projects she had initiated for the youth, and women groups.
She dismissed Kiraitu's assertion that she was no threat to his re-election.
"It is now worse for him (Kiraitu), because I was his only threat. Before Munya bowed out, I was going to beat him at 8am. Now if polling stations open at 6am, I will beat him by 7am," Mwangaza said, adding that she is very happy Munya is out.
"Now there are two horses left. But I am very clear that I will not be asked by any authority not to run. I will not step down, I am going to pursue my dream because it is directed by God," she said.
She is popular in the rural areas because of a charitable programme dubbed 'Okolea kana ka Meru'.
The programme supports the most vulnerable residents, including victims of disasters and gender violence, orphans, destitute children and the disabled.
Mwangaza, who also has vernacular TV station, does not shy away from attacking her opponents.
Mwangaza and Kiraitu come from the populous Imenti sub tribe.
In order to win support from the northern Meru's Tigania and Igembe sub-tribes, Mwangaza has said she will pick a running mate from Igembe.
Munya beat Kiraitu in Igembe in 2017 and whoever inherits them would have more numbers.
Titus Ntuchiu, Kiraitu's deputy, is from Munya's Tigania sub-tribe.
Winfred Kaburu who was James ole Kiyiapi's running mate in the 2013 presidential race and a governor candidate in 2017, has also announced her bid. "I am going for governor on a Wiper ticket," she said.
To win the support of Tigania and Igembe, the candidates will have to address the major issues affecting the region, chiefly the continued ban of miraa from some of its main markets.
The closure of markets for miraa has angered residents of the populous region, with the farmers blaming area leaders for not intervening.
Miraa supports a significant number of residents, and has always been a political tool, with aspirants pledging to boost the sector.
"Politicians flock here during campaigns to promise us more markets and inputs but we never get anything," Gervase Mutuma, a farmer, said.
Interventions for coffee and tea farmers in the Nyambene region is also key as the candidates fight for the votes.
Provision of water in the dry area is another key factor as well as issuance of title deeds and security. Residents have for years complained of lack of title deeds and incessant cattle rustling.
For a long time residents of Igembe and Tigania have complained of marginalisation, pointing to scarcity of water for domestic use and irrigation as an indication of unfair distribution of resources.
Most of the 200 boreholes the current county regime drilled are in Tigania and Igembe, and Deputy Governor Titus Ntuchiu says it is meant to offer relief to residents who had suffered for long.
Northern Meru also suffers lack of proper roads which hamper transportation of miraa and other farm produce
Political analyst Naituli Gitile said now that Munya is not on the ballot, Mwangaza is likely to win Nyambene which is in Munya's home area as well as her home area of Buuri. According to him, Munya's presence in the race would have made it easier for Kiraitu to be re-elected.
"In Tigania, Mwangaza has been working with youth groups and women and they are loyal to her," Gitile said.