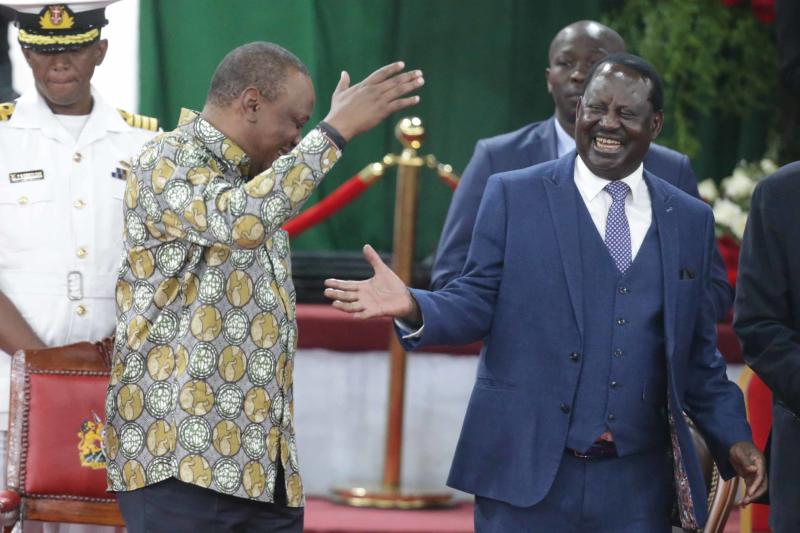 So far, as we know, inclusion has meant more jobs for political leaders – not inclusion for wananchi. There were some worrying aspects of President Uhuru Kenyatta's Madaraka Day speech. One of them was the reference to the repeal of section 2A of the old Constitution – the section that had made Kenya formally a one party state. He said, "this section had outlived its historical purposes and it was morphing into a political cancer." What were the historic purposes of the one party state – except the entrenchment of rule by a certain section of the community, and the quelling of dissent and democracy? Then there was this: "I am already discerning a constitutional moment, …one that will bring an end to the senseless cycles of violence we have experienced in every election since 1992. "
Legal procedures
A prominent American constitutional scholar, Bruce Ackerman, has a theory of "constitutional moments" to explain certain developments in US constitutional history when important constitutional change has taken place without the correct legal processes being followed – yet the change is accepted even by the courts. The first of Ackerman's moments was the very making of the American Constitution itself – which was not the outcome of the appropriate legal procedures. Ackerman teases out a whole process followed in such cases. It has involved getting an issue onto the public agenda, the development of concrete proposals, manoeuvring between different elements of the government until the opposing governmental elements give in, elections in which the voters ratify the solution illegally arrived at, and endorsement by the Supreme Court.
Five positions
The BBI seems to plan to add yet another role of sidekick to the president, in the form of the prime minister. Indeed three sidekicks if there are two deputy prime ministers, too. But the formal powers of the president would remain unchanged
- The writer is director of Katiba Institute.