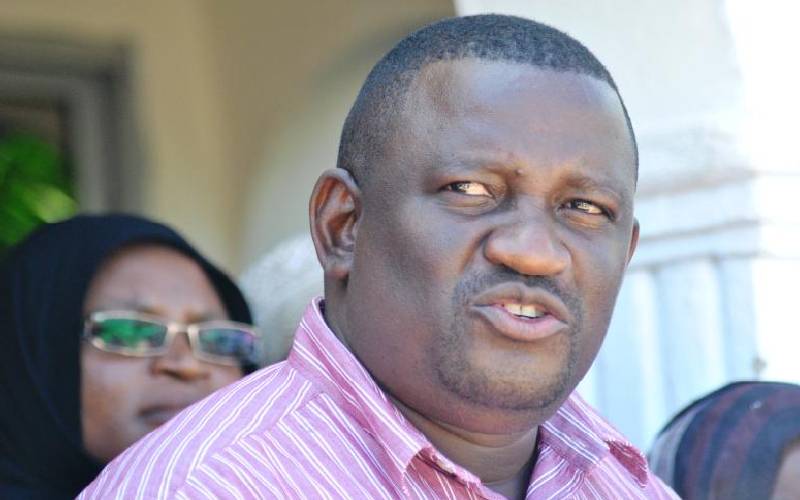 Close to 6,000 workers in hotels within Kwale County have been rendered jobless owing to Covid-19 pandemic. Kwale Governor Salim Mvurya disclosed that the tourism industry has suffered a great hit after all sector-related establishments shut down operations in the wake of the Covid-19 pandemic. Mr Mvurya (
pictured
) said 67 per cent of the county population has been severely affected by coronavirus.
SEE ALSO: Health CAS announces 247 new cases of Covid-19
Addressing the press at the Mvindeni county offices in Ukunda and later at the Kwale Country headquarters where he received two Principal Secretaries (PSs), Mvurya said the county had taken steps to help those affected.
Vulnerable families
"We have distributed foodstuff worth Sh14.5 million to the most vulnerable families and built a Covid-19 centre at the Msambweni Hospital. We continue to test and quarantine people, including at our borders with Tanzania and Mombasa County," he said. Mvurya thanked the national government for initiating the National Hygiene Programme dubbed "Kazi Mtaani" where 1,000 youth drawn from Matuga and Msambweni sub-counties have been engaged. "As the first phase of the project comes to an end and with the second phase about to start, we ask that it be expanded to include youth from Lunga Lunga and Kinango sub-counties," he said.