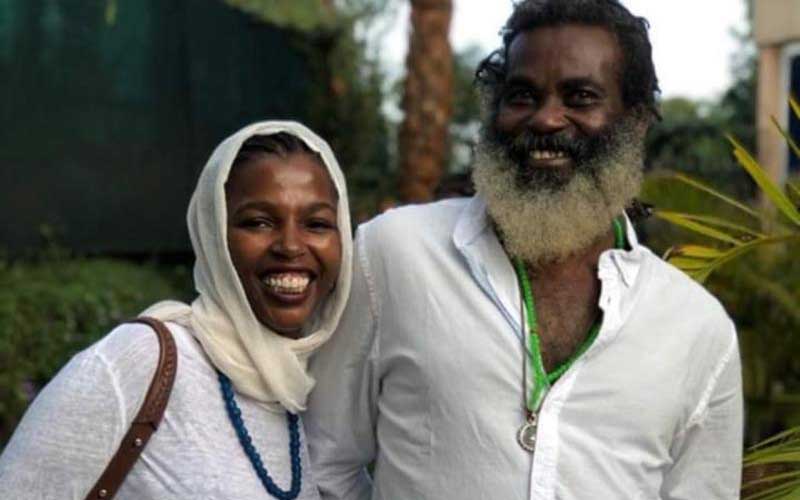 A court in Lamu has released Omar Lali Omar, the alleged boyfriend of Keroche Breweries heiress Tecra Muigai, who died after a fall on May 2. Lamu Principal Magistrate Allan Sitati declined to continue holding Mr Lali after the expiry of the 21-day pre-trial detention that ended on Tuesday. The court session was held via video link on Tuesday and Wednesday between the prison where Omar was being detained and the court at Lamu island. On May 4, Mr Sitati allowed the police to detain Lali for 21 days at the Lamu Police Station to enable them conclude their investigation into how Ms Muigai met her death.
SEE ALSO: Keroche heiress now Mrs Benpol after her wedding in Dar es Salaam
The two allegedly lived together as man and wife in the Shella area of Lamu Island and the detainees family claims Muigai also visited Lali's native Kizingitini home to be introduced to his family where she allegedly converted to Islam.
Extend detention
The case was to be mentioned on Tuesday, May 26, for the investigator to submit a report and the court to issue further directions. On Tuesday, prosecutor Eddie Kadebe and the Directorate of Criminal Investigations (DCI) asked the court to extend Lali's detention by another week. They argued that the DCI wanted Mr Lali to go with them to Jaha House in Shella, Lamu where Muigai is said to have fallen thus sustaining serious head injuries that later caused her death as she received treatment at a Nairobi hospital.
SEE ALSO: Keroche heiress' lover to face murder charge, says police as families disagree
Reports indicate detectives have visited the house before with the suspect. The State also claimed it needed to hold the suspect longer to enable detectives extract evidence from his cellphone. But Sitati refused to extend the pre-trial detention on various grounds, prompting defense lawyers to ask for Lali's unconditional release but the State instead applied for him to be freed on bond pending investigation. The magistrate said the State had not provided adequate reasons to justify the request. He also noted that investigators had visited the crime scenes with the detainee thrice before and had not adequately explained the rationale for a fourth visit. "The investigators already took evidence from the scene and thus it will be excessive to keep Mr Lali in the station cell just so that the police revisit the scene," said Sitati. He said that the State had 21 days to gather evidence to enable it decide on charges.