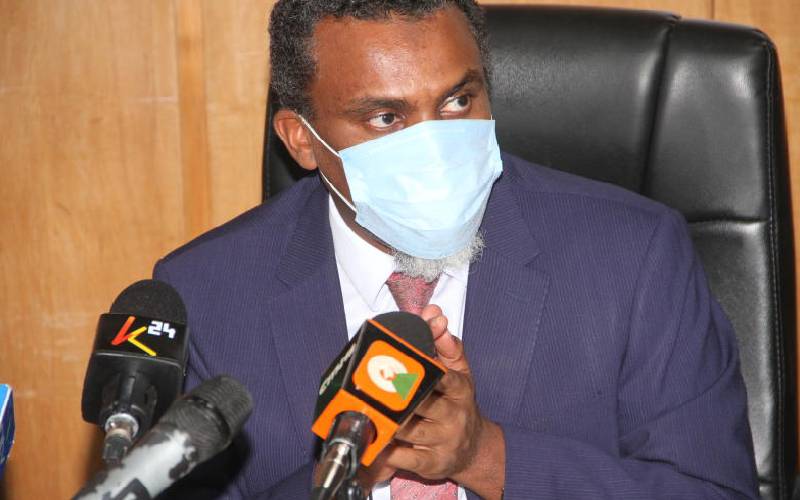 The Director of Public Prosecution (DPP) has waded into a case where a worker shot in a botched robbery is pursuing compensation from his employer. Aboud Nyenye says he was driving his employer to the bank to deposit some money in November 2018 when he was shot during a robbery attempt. According to Nyenye, armed gangsters accosted him along Mombasa's Moi Avenue as he drove his employer and an accountant to the bank.
SEE ALSO: Officials explore home-based care for Covid-19 patients in Mombasa
"They threatened to shoot us if we did not surrender the money," says Nyenye who was a company driver. He says the robbers opened fire when the money was not surrendered and he and the accountant were shot. The accountant died on the spot while Nyenye was admitted to hospital for nine days where he accumulated a bill of Sh1,480, 897, which was paid by his employer through an insurance firm. After being discharged from hospital, Nyenye says his employer offered him some Sh231,680 as compensation for the injuries sustained which he turned down, instead demanding at least Sh5 million. According to his lawyers, Nyenye's employer owes the company driver compensation for exposing him to grave danger.
SEE ALSO: New expressway will untie city traffic knots
Lawyers Eugene Wangila and Daniel Wamotsa want police to investigate the matter to establish all the facts of the shooting. The lawyers have written several letters to the DPP and police demanding answers from officers at the Makupa Police Station where the matter was reported. "We hereby beseech your good office in line with Article 157 of the Constitution to move the National Police Service to perform their mandate as stipulated in the Constitution and forward the police file for necessary action," the letter concluded. The DPP's senior counsel, David Fedha, in a letter dated April 8, 2020, to the OCS Makupa, requested that the file be placed before the DPP. "We have received a complaint letter from Wamotsa Wangila Advocates kindly but urgently forward the police file for our perusal and advice," read Fedha's letter.