Editorial
Without income-generating activities, the common man's purchasing power is gravely eroded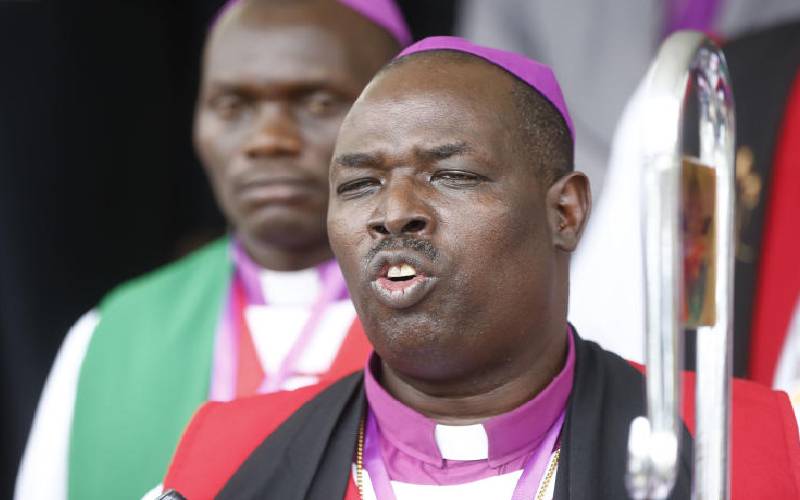 Anglican Archbishop Jackson Sapit's (pictured) call on government to subsidise staple food commodities comes at an opportune time. As stringent measures to curb the spread of coronavirus are enforced, the hard economic realities attendant to the pandemic become apparent. Job losses, limitations on movement, restrictions on small-scale traders, and now a curfew that completely locks down the country between 7pm and 5am imply that circulation of money has been severely impeded. Without income-generating activities, the common man's purchasing power is gravely eroded. Indeed, the need to fend for their families has driven some individuals to a degree of recklessness that could pose danger to others. People most affected by the coronavirus clampdown are those living in informal settlements and rural areas, and should be cushioned. Because it might be hard to give each household a Sh1,000 stipend as proposed by Igembe South MP Paul Mwarigi, government subsidies on essential food items is a better way of benefitting everybody without the risk of corruption.
SEE ALSO: Uganda to lose Sh169b in tourism as a result of coronavirus
Even though Kenyans hope for the best, prudence demands we prepare for the worst. Food subsidies will help low income earners have enough food stocks -- maize and wheat flour, rice and other grains -- should there be need for a total lockdown. No doubt, without having to worry about the high cost of foodstuffs, most people will willingly stay indoors to stem spread of coronavirus. When, as a means of cushioning Kenyans against the ravages of coronavirus, President Uhuru Kenyatta proposed tax cuts, he had employers and employees in mind. These, however, are just a fraction of nearly 50 million Kenyans who crave for help at this hour of need.