Nairobi
The application had been filed by the Director of Public Prosecutions (DPP) Noordin Haji.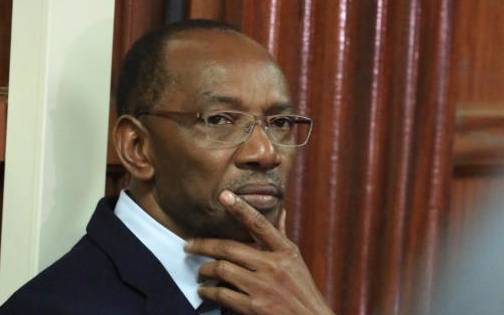 An application seeking to freeze assets belonging to two companies associated with billionaire Humphrey Kariuki
(above)
has been dismissed by a magistrates court. The application had been filed by the Director of Public Prosecutions (DPP) Noordin Haji. The two companies whose assets Mr Haji sought to freeze are Wow Beverages Ltd and Africa Spirits Ltd.
SEE ALSO: KPA top manager, wife charged with Sh215m fraud
Yesterday, Milimani Senior Resident Magistrate Elector Riany ruled that the application was wrongfully filed. "The application has been filed using the wrong procedure. The case is civil in nature and not criminal," said Ms Riany. She further argued that the two state officials should first have gone through the Asset Recovery Agency before filing the seizure application. On August 9, 2019, Milimani Resident Magistrate Caroline Nzibe granted Haji and Directorate of Criminal Investigations (DCI) boss George Kinoti orders to trace the assets of both companies. But Mr Kariuki, through his lawyers Benjamin Musyoki and Cecil Miller, appealed Ms Nzibe's orders to the senior resident magistrate court.
SEE ALSO: KPA boss arrested over Sh214m irregular payment
Kariuki argued that the orders would cripple both companies. He said they were obtained in bad faith. Haji had argued that Kariuki is facing several tax evasion offences, and could easily move most of his assets to avoid confiscation by tax authorities in case he was found guilty. The DPP wanted the assets frozen until the tax charges are heard and determined. "The properties need to be seized and preserved to ensure that they are not moved from this tax jurisdiction or are not disposed off," said Haji. Robert Thinji, the Managing Director of Wow Beverages, also strongly opposed Haji's application.