Editorial
No one should be treated differently in the war on graft.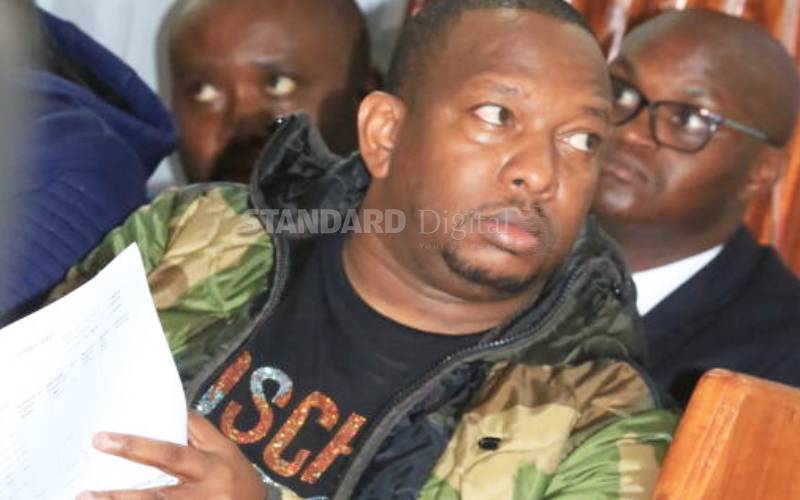 Following the arrest and arraignment of Nairobi County Governor Mike Sonko (pictured), two matters have come up. First, Nairobi Members of County Assembly have mooted an impeachment motion against the governor. Second, the Council of Governors seeks to challenge a ruling that requires governors charged with corruption to step aside. On July 24, 2019, High Court Judge Mumbi Ngugi ruled that governors facing corruption charges should, just like civil servants, step aside until their cases are concluded.
SEE ALSO: Uhuru: Why I can't wait to change the law
Consequently, Samburu Governor Moses Lenolkulal, his Kiambu counterpart Ferdinand Waititu and now Nairobi's Sonko, all charged with corruption, were barred from their offices. This ruling propagates the ideals of Chapter Six of the Constitution on leadership and integrity. Corruption is a big blot on our national fabric, and wearied Kenyans have demanded an end to it. In fighting corruption, therefore, the law must apply equally across the board. The impasse in Nairobi County after Sonko – who has been without a deputy for nearly two years - was barred from office should not be an excuse to reverse the gains made in the fight against corruption by according special privilege to governors facing charges. Nairobi's predicament is the creation of Sonko who failed to appoint a deputy after Polycarp Igathe left in January 2018. Rather than seek to reverse Judge Mumbi's ruling, governors should find ways of sealing loopholes that hinder smooth transfer of power where need arises. No one should be treated differently in the war on graft.
SEE ALSO: Detectives investigate tenders worth billions of shillings at port