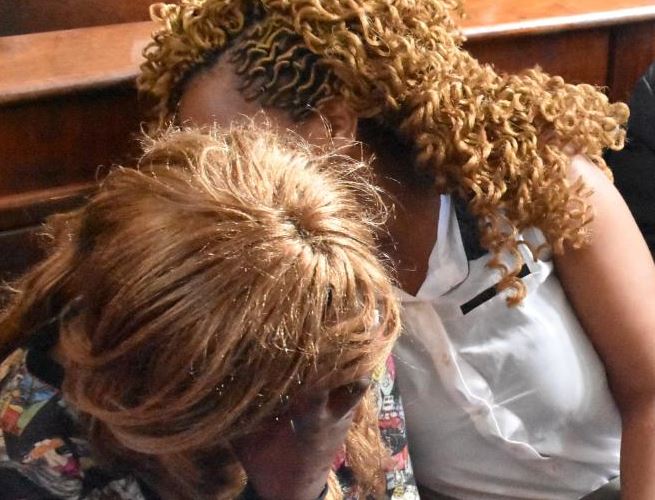 Nairobi
The court is always congested and hears a minimum of 40 cases per day, which carry a maximum fine of Sh2,000.
It is a Wednesday morning and the City Hall court is packed. Outside the court, vehicles are driven in and more than 20 suspects from different stations are whisked into the basement cells before being moved into the courtroom to answer to charges. For decades, the City Court has played a major role in dealing with those who go against by-laws that govern Nairobi County, with a minimum of 40 cases being heard per day. It is here that Chief Magistrate Roselyne Onganyo, in a black robe, walks in at 9am to hear and determine cases that have a maximum fine of Sh2,000. Ignoring the acrid smell that has seen most of the daily court users catch the flu, she goes through one file after another and even gives litigants -- who in most cases are not represented by lawyers -- a chance to address the court.
SEE ALSO: Cane miller's efforts to block rival from setting up sugar factory fails
"The stench is at times too much and that is why I always prefer to have all the doors open. "However, this has reduced because the cell is cleaned from time to time and I even request that accused persons to freshen up in police stations before they are brought here," the magistrate says. The court first handles matters on the case list before embarking on pleas to ensure that those out on bail are present. Initially, production of those unable to raise cash bail of Sh500 was a major challenge and it contributed to a huge backlog of cases, and even congestion in remand prison.
Prostitution purposes
SEE ALSO: Senator Olekina's case deferred over defective charge
"The Prisons Department has improved and we normally assess if one cannot raise the money by finding out where he lives or if he has relatives or friends who can pay or stand as sureties," Onganyo says. Some of the by-laws were inherited from the colonialists and are not in line with the Constitution as they have not been amended. "There is a need for the county to have some of the laws amended by making sure they are aligned to the current Constitution," Onganyo says. A by-law is a regulation made by the county government or corporation for management of its affairs. Each of the 47 counties has by-laws based on their needs as it offers services to the residents. For instance, a by-law that prohibits one from loitering, importuning or attempting to procure a female or male for prostitution purposes has seen a number of women charged in court without their partners.
SEE ALSO: How varsity used Sh58m to defend Sh38 million claim
No evidence
When charging someone with prostitution under the Penal Code, you need to catch the individual in the act in order to charge them. But with the by-laws, county askaris arraign an individual for prostitution because of the manner in which he or she is dressed. "Most times county askaris don't have evidence when the cases go to hearing. Evidence relied upon is the lady was heard calling a man, and that is not sufficient enough to convict the accused," says Onganyo, who is in charge of the City Law Courts that has four magistrates.. There are instances in which students from evening classes in colleges within the Central Business District have been arrested by county askaris, taken to court and charged with prostitution. It is only in the court that they are able to prove to the magistrate that they are indeed students and were arrested wrongfully.
SEE ALSO: Jogging in the estates without observing social distance may land you in court
A spot check in the court by the
Sunday Standard
showed most of the accused persons are between the ages of 18 and 25, an age group that is most likely unaware of the by-laws. Two pairs of randy lovebirds who were charged with being a general nuisance to the public pleaded guilty and were ordered to pay a fine of Sh500 each or serve two weeks in jail.
Medical tests
The prosecution told the court that Richard and Rael, and Frank and Mercy were arrested by county askaris during the day in Uhuru Park, a popular ground where politicians conduct their rallies and the clergy hold crusades. And do you know the health status of the chef preparing food at your favourite restaurant? The city by-laws stipulates that all staff in a bar or a restaurant undergo a series of medical tests before they are given certificate of good health.
SEE ALSO: Company still pursuing Sh42.4 million awarded by British court
And so, Gideon Oluoch and Ayub Safari were arrested while making chapatis and mandazis in a restaurant in Eastleigh First Avenue on September 23 without the health certificate. They were arraigned before the Chief Magistrate and charged with working without wearing aprons in the kitchen and risking the lives of customers who consume the food. They pleaded guilty and were fined Sh1,600 each. The city by-laws require that one undergoes tests for contagious bacteria, viral infection in the blood and stool, eye and hearing test. Only those found fit are given the certificate that expires within six months. For offences like being drunk and disorderly or littering, most of those charged in court are from street families with no physical residential location. It is with this kind of cases that the court uses its powers to determine the punishment. In most cases, the accused persons are sentenced to a day of community service, mostly within City Hall such which they clean. "I have to reduce Community Service Order to one day that translates to two hours but ordinarily, it should be two days. This is because most of the convicts do not have an exact home and they do not return to complete their sentence on the second day," Onganyo says.