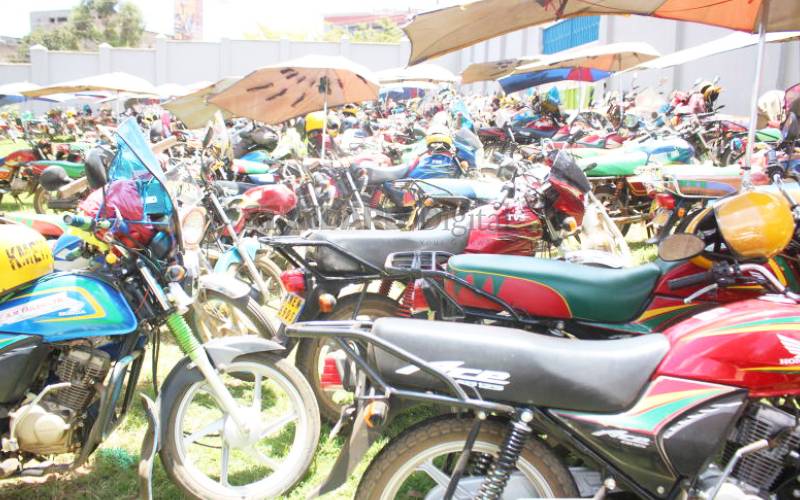 A 56-year-old woman's body was set ablaze by boda boda riders in Bungoma County over claims she was a witch. According to the riders, the woman was responsible for the deaths of at least eight members of a family the deceased is married in. The body of Everlyne Akinyi had been transported to her home at Burangasi village in Bumula Sub County for burial before the riders stormed and burned the body and the casket.
SEE ALSO: Wangamati now seeks to dissolve his county
They claimed the deceased bewitched a co-wife and her eight children who she accused of stealing bananas. In an interview with the Saturday Standard, John Wafula, a brother-in-law to the dead woman, said the riders first attacked Akinyi in May and later burnt her house. They accused her of witchcraft after her co-wife's eighth child died. "Police from Bumula police station intervened and dispersed the attackers using tear gas," said Wafula. Wycliffe Khaemba, the deceased's husband, said they took the wife in critical condition to Bungoma County Teaching and Referral H
SEE ALSO: Robbers in killing spree rain terror on estates
"My wife died on July 2, but the body could not be released to us for burial since we were unable to pay the hospital bill and the mortuary expenses." Khaemba said the boda boda riders had warned the family that they should look for an alternative place to bury the woman. He said the boda boda riders made good their threats on Thursaday by storming the homestead and poured 20 litres of petrol on the casket bearing the body. "Mourners had to scamper for safety during the attack," said Khaemba. He said the family reported the matter at Bumula police station.