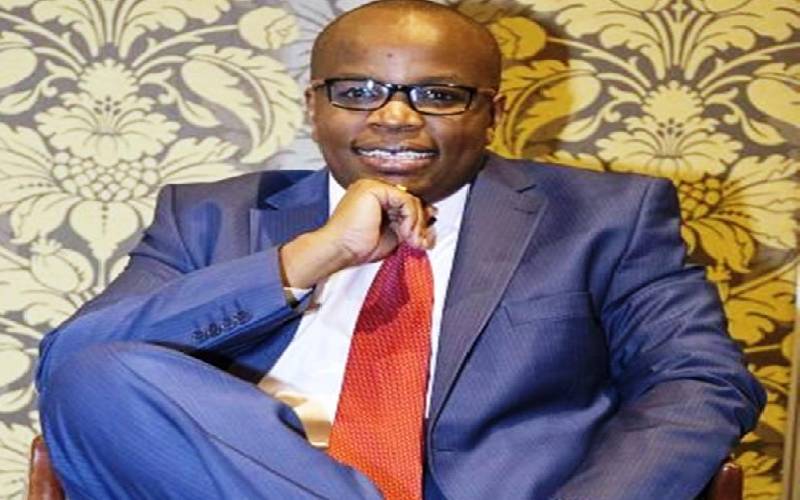 Nairobi
Gichangi has also been accused by his employer KCC of forging a letter alleging extension of his contract.
Immediate former Kenya Cultural Centre (KCC) Executive Director, Edwin Gichangi, has been charged in court a year after a gun scare in Nairobi. Gichangi was arrested and charged with abuse of a firearm and threatening staff at the Kenya National Theatre. The prosecution on Friday stated that on varying dates during his time as the centre's director, he threatened one theatre employee, Samuel Muli. On September 6, 2018, he was reported by the KCC security to have been involved in a gun scare with a security officer manning the centre and the matter reported at the Central Police Station in Nairobi. Gichangi denied the charges before Principal Magistrate Muthoni Nzibe, and was released on a Sh300,000 bond.
Forgery
The beleaguered former CEO whose fixed three-year contract lapsed at the end of August last week was arrested at Radisson Blu Hotel Thursday while awaiting a special court sitting to hear his appeal against his employer, who has accused him of forging a letter alleging extension of his contract. According to court documents, the letter dated April 2, 2018, addressed to "to whom it may concern" says Gichangi's term was extended by immediate former KCC board chairman Nicholas Moipei. Moipei has denied writing or signing such a document and has termed it a forgery. KCC has accused Gichangi of refusing to hand over property and imprests worth over Sh12 million belonging to the centre upon the expiry of his contract, exposing the KCC to possible loss of public assets. They include two vehicles – a Jeep worth approximately Sh8 million and a Sh4 million Toyota Hiace. KCC had on Tuesday advertised for the position of the Executive Director marking an end to a leadership feud that had beleaguered the centre for over a year and a half. The declaration of the vacancy of the position followed the lapse of a contract of the immediate occupant of the office Mr Gichangi on August 31. According to a letter of advice from its lawyers Rachier and Amollo Advocates, the Presiding Judge Lady Justice Maureen Onyango in a different case had taken note of the expiry date of the contract between Gichangi and the KCC. "The court had indicated that the expiry date of a fixed-term contract is automatic and by contract of law," stated part of the letter addressed to the governing council dated 14 last month. And following the cue, the council through a Human Resource firm was to advertise for the position that is crucial in turning around the fortunes of local thespians and artistes in general. Acting director Silas Kimoni seconded from the Department of Culture has been operating the centre.