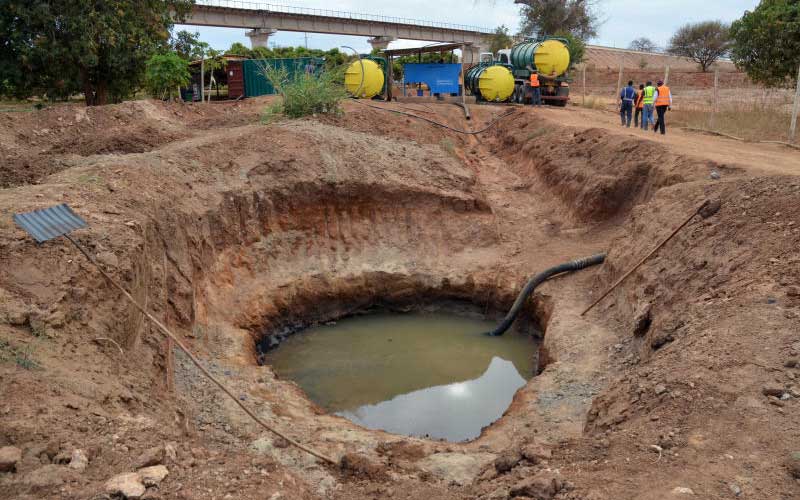 Eastern
House team observes insurer, CIC, had spent a lot of time in the verification process of victims of the 2015 oil spill
National Assembly Environment Committee has called for investigations on CIC Insurance Group Limited for failure to compensate Thange oil spill victims in Kibwezi East Constituency. The House team observed that the Kenya Pipeline Company (KPC) insurer, CIC, had spent a lot of time in the verification process of victims of the 2015 oil spill. "Even if KPC has the will to have the victims paid, the insurance company that you have taken has failed in executing their mandate. This CIC is not doing favour to Kenya Pipeline, they signed contract to honour anything that might happen on the pipeline and they are paid millions of shillings every year," Hillary Kosgei, the Kipkelion West MP said.
Tabled claims
SEE ALSO: Shield our local contractors from competition - Senators
Referring to revelations made by acting Kenya Pipeline Company Managing Director Hudson Andambi last Tuesday when he appeared before the parliamentary committee, Mr Kosgei told off the CIC insurance over their claims that some victims demanding compensation were not residents of Thange. Andambi had informed the committee that 1,182 claims relating to medical injuries had not been paid by the insurer since they needed strict proof and that was not provided. However, the committee noted that the insurer was looking for a way out so as not to pay Thange victims. "The money that they get paid is from these people's taxes and when they signed their contract, they said they will meet their insurance obligation. "They should not use this to amass wealth. When we go back, we will ask for papers from KPC to determine those who had claims on livestock, health and crops and then find out how many were paid, and those who weren't, and why," he added. At present, KPC says it has paid Sh31 million to 266 claimants. Prior, they had received 4,267 claims where 491 claims were rejected on grounds of being fraudulent while other claims removed from the list on allegations that they were not Thange residents.
SEE ALSO: Court allows new Kenya Pipeline MD to assume office
The area MP Jesica Mbalu, who accompanied the other MPs, said she was dissatisfied with the level of the implementation of what they had agreed with KPC after the oil leak five years ago. "On insurance, if I were you (KPC), I would replace the insurance company," said Ms Mbalu.