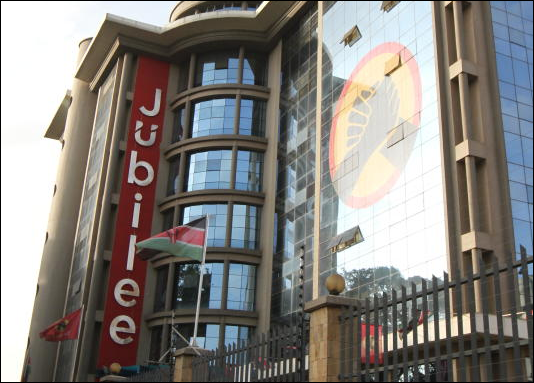 Politics
It was equated to the Communism Party of China and South Africa's ANC, but Jubilee is now clutching on its last straw.
The pomp, glitz and colour that characterised the formation of President Uhuru Kenyatta's Jubilee Party has quickly faded, leaving the political formation a mere shell whose elected leaders admit may not be in place for the 2022 polls. Internal wrangles, heightened suspicion that President Uhuru Kenyatta and his Deputy William Ruto – who are the party leader and deputy respectively – are pulling from different directions and an uncharacteristic sudden disinterest from the leadership have left the outfit clutching on its last straw, according to some legislators. Barely three years after it was launched on September 10, 2016, as the political vehicle to propel Uhuru and Ruto's presidency to their second term, the party risks turning out like many other political formations whose life came to an end once their proponents achieved their goals.
Ignored calls
SEE ALSO: Inside secret plot to topple Wetang'ula
Just as has been the case with many of the Jubilee's promises in their manifesto, the pledge that the outfit will last long (its honchos at one point even attempting to equate it to the formidable Communist Party of China and the Africa National Congress (ANC) of South Africa where they even went bench-marking) looks way unlikely. For the last two years, the party has hardly had any serious activity, and despite recent clamour from some quarters on Uhuru to call for a Parliamentary Group meeting to address thorny issues threatening to rock the outfit, the calls have gone unheeded. The party's headquarters, Jubilee House along Wangari Maathai Road, that was a hive of activities ahead of the last elections as tens of thousands of aspirants for various positions flocked the place seeking the coveted ticket, now remains largely deserted. Despite enjoying a healthy majority in the National Assembly and Senate, Jubilee has not held any Parliamentary Group meeting for about two years, with those complaining accusing the Party Leader of driving the party to abyss. Nairobi Senator Johnson Sakaja sums up the feeling of those protesting, admitting that all is not well in the party formed in a show sprinkled with showbiz and flair at the Kasarani Stadium.
SEE ALSO: Likely winners and losers in Cabinet purge
"Honestly, the last two years leave a lot to be desired. We hoped Jubilee would give us the platform to transform the politics of this country, because some of us believe that the future of any democracy lies in having strong political parties. It is simply not happening," said Sakaja. Sakaja, who steered President Kenyatta's The National Alliance (TNA) before the outfit was dissolved to form Jubilee together with other collapsed parties, said that currently, both the elected leaders and their followers were unsettled due to lack of party activities. "Many of us who have been leaders of political parties are concerned about the status of Jubilee. We know the focus now is to implement Jubilee's agenda after forming government, but that notwithstanding, a party must remain vibrant," he added. With the outfit enjoying political party funding, Sakaja said, it had the duty to be involved in activities that prove it merits to be funded from taxpayers.
Money questions
SEE ALSO: City sheriff dwarfs Sonko with a huge Sh28 billion budget
"We want to know what the funds we received from public coffers are doing now that we do not have any activities in place. If the money is being spent, we, the parliamentary group members are not being involved," he said. A legislator from Central Kenya who declined to be named fearing reprisal was even hard-hitting, saying the actions by Jubilee Party amounted to conning Kenyans, well knowing that their intentions were only to gain political power. He said that from the divisions being witnessed within the party after President Kenyatta's "handshake" with ODM leader Raila Odinga, Jubilee has little chance of remaining united to the 2022 polls. "What we did to Kenyans is tantamount to what in law we term as obtaining by false pretence. We lied to Kenyans that we were forming a party that will stand the test of time, when deep down we knew we only wanted a means on which to ride on to ascend to power," he said. "We no longer have Jubilee. A party that goes for years without holding a PG meeting, no National Delegates Conference, never heard of a National Governing Council, no plans for any party elections, yet what we keep doing is remitting our monthly subscription and we are never told how the funds are dispensed… it's a big joke," he said.
SEE ALSO: Uhuru's few options as country takes stock, three months on
His sentiments are also echoed by a senator from Rift Valley who said the Party Leader must take the blame over the worrying status of the party. "The President must tell us if he really believed in the dream of Jubilee or he was using this as a tool to propel him to state house," the senator said. Party Secretary-General Raphael Tuju, however, laughs off the assertion that the party is inactive, terming the claims as coming from a section that believes that a political formation must always be in contest with others for it to be felt. He said Jubilee was putting up structures that will transform the manner in which political outfits in the country operate; a process that requires a lot of silent and behind the scenes groundwork, which they are currently doing.
Other agenda
SEE ALSO: Deputy President back to his roots, seeks blessings from Koitalel scions
"Our agenda is much more deeper than the superficial noise-making by politicians every weekend at burials and harambees for them to be seen as working," Tuju said. "Those saying the party is dead are doing so because their understanding of political parties' activities is bashing and kicking other opponents. Because we are not doing it then we are dead… that is not true. We are forming a political outfit that is beyond this," said Tuju. The party spokesman, however, admitted that there were less and insignificant activities in county branches, a problem he said was largely due to a lacuna in law. "The expectation in law is that the party is supposed to be active in at least 24 counties, but we do not have budgetary allocations to make this happen. Again, neither the Political Parties Act nor the Constitution defines what activities are to be undertaken," he said. Nyeri Town MP Ngunjiri Wambugu, however, said the party was still active, but only that it was now on another agenda. "When the right time comes the party will be felt in a resounding way, but for now we must allow the President to deliver," said Wambugu.