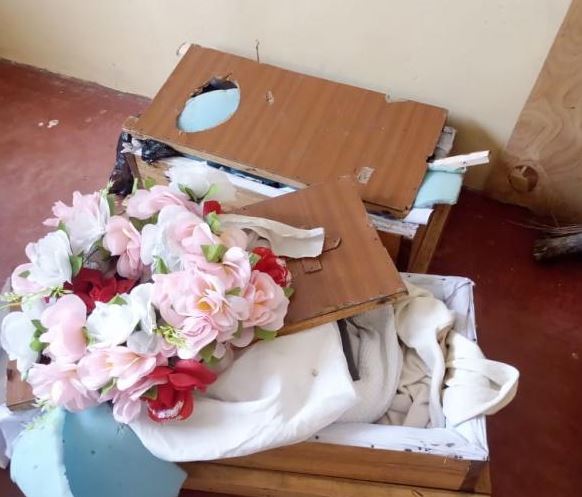 A woman and her husband who faked a pregnancy and deaths to secure land in Homa Bay County have been fined Sh50, 000 each. Mbita Senior Resident Magistrate Japhet Bii on Tuesday found Beryl Akinyi and Benson Onyango guilty of giving false information to police. The two will spend six months in prison if they can't raise the fine. The couple had earlier told the court that they buried toys instead of twin babies to secure land that was under dispute. They believed "burying" the twins there would confirm the land belonged to them. The two last week claimed that their newborn babies had died at Kenyatta National Hospital (KNH) in Nairobi soon after birth.
SEE ALSO: Teenager rescued from early marriage
The couple took the toys and wrapped them in white sheets, put them in two coffins and buried them in separate graves at Kamsama village in Suba North Sub-county on May 7. Family members and villagers later dug the coffins only to find toys. Villagers assaulted the couple, prompting relatives to call the police. Beryl told Mbita police that she had given birth. She also alleged that Homa Bay County Hospital had referred her to KNH from where she was transferred to Aga Khan hospital in Kisumu. However, medical tests later revealed that she had not given birth.
SEE ALSO: If the family is under attack, the State is under attack warns Uhuru