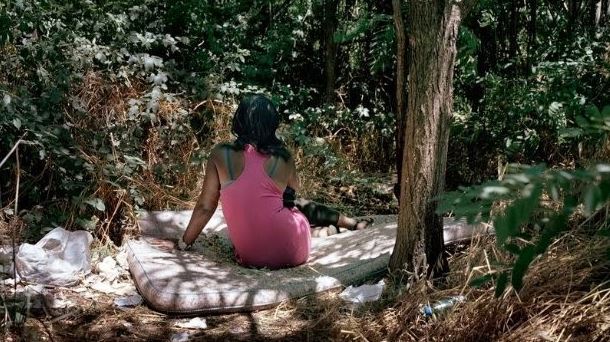 Sex workers have accused members of Nyumba kumi initiative at Salgaa Trading Center of harassment and brutal attacks.
The workers under an umbrella advocacy outfit dubbed Smart Ladies said harassment has been on the rise in the past two months.
Chairperson of Smart Ladies, Daisy Achieng said at least four women were attacked and seriously injured by a group of at least 10 members of nyumba kumi initiative last week, while at their work stations.
"The four women were brutally attacked by members of nyumba kumi while waiting for clients along the road," said Achieng.
According to her, members who were armed with machetes claimed that the four were indulging in the immorality that did not ogre well with locals.
"Elders claim they shall not allow sex workers to operate at the trading center. This is uncouth for because the women have not harmed anyone," she said.
According to her, anybody with a complaint against sex workers should report to the relevant authority for action.
Ms Achieng accused police of laxity in arresting the suspects behind the attacks, despite a report having been launched at Salgaa police post.
Other areas where a number of women have been harmed include Pipeline, outskirts of Nakuru town and Kikopey.
The women have therefore asked the police to guarantee them security saying they indulge in sex to earn a living just like any business, amid employment crisis facing the country.
"I do not dispute that we have few women who are rude and arrogant, but this does not dictate their harassment and victimization. Such should be reported to authority for action," she said.
Several cases of sexual workers killed by unknown assailants in Nakuru have in the past been reported, with highest cases having been reported in 2016 where at least four were brutally killed.
There are about 15,000 sexual workers in Nakuru County.
However, chairman of Nyumba kumi initiative in Salgaa Mr Andrew Koros dismissed claims of harassment but admitted some of the sex workers are arrogant to their clients.
Koros said sexual workers highly contribute to business boom at the center and neighboring localities like Kibunja and Total along the busy Nakuru Eldoret highway
He said sexual workers attract long-distance drivers among other individuals who hire lodgings and hotels for accommodation.
"Nobody can dare to harass sexual workers at the center because they help us make profits from our businesses," said Koros.
The chairman said members of nyumba kumi have in the past helped solve disagreement between sex workers and their clients on pay among other matters.
Rongai sub-county police commander Mr Richard Rotich said he shall launch an investigation on the matter.
"I am not aware of harassment of sex workers at the said area but I am liaising with members of nyumba kumi for an action," he said.