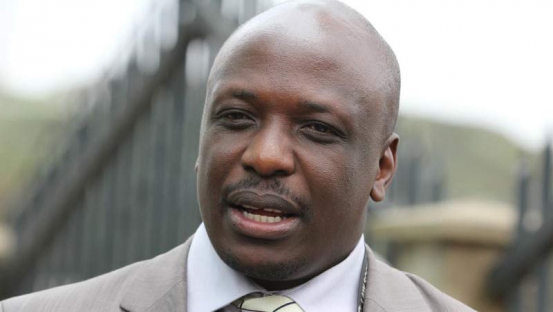 An application has been filed in court to force the Government to produce video footage of Chris Msando's last movements. Former Law Society of Kenya CEO Apollo Mboya wants the court to order the Director of Public Prosecutions, the Attorney General and Inspector General of Police to produce CCTV footage of the slain IEBC official from the time he left office to the time he disappeared within 24 hours. "Enforced disappearances and extra-judicial killings have become a widespread practice in Kenya, with many cases going unresolved and can only be contained if the Government is committed to apprehend the murderers," said Mboya. Mboya says it is only the CCTV footage that will clearly show how Msando moved from Anniversary Towers.
SEE ALSO: Reprieve for AG and Solicitor General in delisting attempt
The lawyers says the footage will also show how Msando's vehicle turned to Thika Road where it was discovered in Roysambu. His application does not only demand justice for the slain electoral commission's ICT manager. The application seeks to have State House compelled to release information on the movements and whereabouts of a lawyer who went missing four years ago. Mboya also wants thorough investigations and documentation of forced disappearance and subsequent killings of businessman Jacob Juma, lawyers Godfrey Oriaro, Ronald Lubya and Jared Ratemo. In his case against State House, Mboya claims lawyer Albert Muriuki, who served as deputy adviser to the President on constitutional affairs, mysteriously disappeared in December 2013.