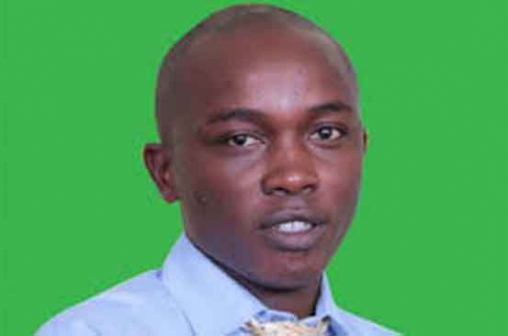 CORD leader Raila Odinga wants lawyers to rise up against oppression and social injustice, and says the Jubilee administration is undermining free speech.
Addressing lawyers during the annual Law Society of Kenya (LSK) conference at Leisure Lodge resort in Kwale County yesterday, Raila said the upsurge of extrajudicial killings should concern members of the bar. He warned lawyers that if they remained silent, they too could become victims of State intolerance.
"Many Kenyans are being arrested because of what they post on Facebook and Twitter and it is only a handful of lawyers who stand with them," he said
He noted that in the past the Law Society of Kenya (LSK) had fought against subjugation, and asked them to renew their commitment to speak out against social injustice as oppression does not discriminate and anyone can be a target.
"For the first time I recently saw lawyers in the streets when one of their own was brutally killed," the CORD leader said. "Lawyers must speak out against the retrogressive policies of the Jubilee government."
Plunder of public resources
Raila repeated his criticism of the Independent Election and Boundaries Commission (IEBC) and said the high amounts of funding caps it had set was designed to encourage Jubilee leaders to plunder public resources in the run up to the 2017 elections.
He accused IEBC — whose chairman Isaack Hassan was present at the conference —of gazetting the figures at the behest of the Jubilee administration.
"If you look at our economy then it is crazy for someone to spend Sh5 billion. They (IEBC) cannot even come to me and ask how much I previously spent — to set a bench mark — because I have been a presidential candidate before, but off course the regulations were drawn by Jubilee," said Raila.
The former Prime Minister noted that most major scandals unfold a few months before elections.
"When the country begins to prepare for elections you will see big scandals preceding the polls and already you can see what is happening at the IEBC," he said.
"We are in the middle of debate about how to reform IEBC and I am happy that Mr Hassan is in the audience. It is strong institutions that ensure good governance," he said.
Raila further said that the Ethics and Anti-Corruption Commission (EACC), Police Service, Judiciary and Legislature were among the institutions that had let down Kenyans. He accused the EACC of fumbling when he raised the issue of corruption in the National Youth Service, and said it had done little even when it had been pointed out that the Sh1 billion raised from the Eurobond had been unaccounted for, most likely stolen by Jubilee mandarins.
Raila said that "the government steals much of what it collects in taxes then borrows to spend on wrong priorities."
And to sustain this corruption cycle, the Government borrows heavily then taxes Kenyans, Raila claimed, insisting from the heavy VAT taxation, the cost of living had risen to unprecedented levels.
"Look at the mess involving our athletes in Brazil. All this is a pointer to a crisis in governance," he added.
"Corruption and dishonesty have gained the upper hand and everyone is now paying heavily," said Raila who noted that when complaints are raised, threats of hate speech are issued even though this crime had not been clearly defined in law.
Later Raila addressed teachers as the Deputy President William Ruto held various functions in a renewed bid to woo Coast voters to Jubilee.