We are in 2021, but it looks like we're back to 2007 all over again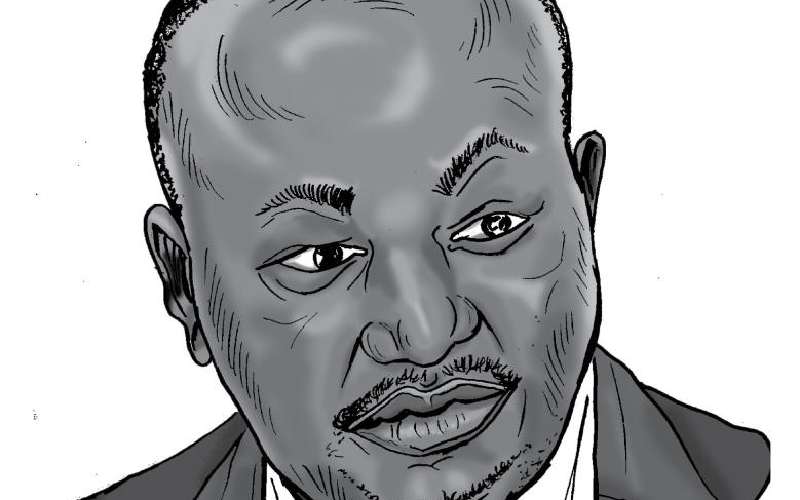 Opposition parties rarely win elections, governments lose elections, the old saying goes. It is true also that African governments rarely lose elections, not especially to mediocre opponents - and there are many of them around. With nearly nine months to the August 2022 elections, electoral pundits are putting a wager on either government-opposition (Jubilee/UDA) or opposition–government (Jubilee-ODM-OKA) formations winning the polls. Whatever it is, government and opposition will both be winners and losers next year. As we saw in 2007, a tightly fought election carries numerous risks especially in a dysfunctional democracy such as ours. Compare that to 2002. I recently interviewed a renowned Kenyan jurist who laughed off the idea that a wave akin to that of 2002 is in the offing with the opposition-government formation riding it to victory.
"I'v edone my own investigation people are getting to accept that it will be a race between DP William Ruto and Raila Odinga. And as of now, Ruto will beat Raila."
"My maid debates me on the Hustler Narrative and she is luhyia," said the man.
"It has caught on like ethnicity and religion." His thesis: "The problem is that those on the other side are not countering the Hustler narrative except for Raila who is asking Ruto where he got his money."
"Suppose Raila is asked where he got his money from?"
"The thing is, Ruto has cornered them… they can't oppose his bottom-up narrative."
And so, what will salvage the government-opposition outfit? With a half of them embedded in government, they must work extra hard on their change message. The only respite, it would seem, is in someone with adequate magnetism to electrify their base-which must be confused by the array of mixed signals. They must put somebody out there with the tenacity and charisma to wrestle with the Hustler Nation flag carrier William Ruto and propel their change message, if any. It should be obvious now that reducing the whole debate to character assassination is not working.
Let's travel back 15 years ago to 2007.
I wrote in April 2007 about the pitfalls facing the then ODM-Kenya alliance. Besides the truism that the more things change, the more they remain the same, here's a few things to chew over as you savour the (un)changing political scene.
There was an aborted trip to London. Even before the excursion (a team- building trip to smooth things over between the ODM-Kenya luminaries as we in media referred to them), rumours were swirling around that it was Raila who was coercing MPs to spread rumours about Kalonzo's (then Mwingi North MP) "unelectability". Then, an associate of Ruto dismissed the fear of Raila as "primordial and not logical."
Ruto thought that selling himself as not being the son of a prominent person stood him in good stead (rings a bell?).
Kalonzo was characterised as lacking the charm of a political operator with a self-regarding attitude "too careful even to enjoy a handshake." Kalonzo skipped the London trip. In this, many saw an attempt to fix Raila. Others on the trip would have included Ruto, Musalia Mudavadi, Joseph Nyagah, Julia Ojiambo, Najib Balala (Tourism CS) and Nazlin Omar. The new entrants in the 2022 arithmetic are Senator Gideon Moi and Bungoma Moses Wetangula.
In the swirling pools of Kenyan politics, you need craft, wit, luck and a good dose of trickery to survive. You also need money and goodwill. Craft and goodwill seem to be missing in the opposition-government alliance. There is no smoke without fire. You need craft to craft much-needed goodwill. Beneath the surface calm, runs deep mistrust. Kalonzo's protestations about Raila's forays into Ukambani tell a story.
Considering the simmering feuds amongst the luminaries, it is almost a foregone conclusion that consensus won't work. The goodwill, the humility and the patience that would go into a consensus process is in short supply. Their repetitive chorus of sticking together that portrays them as a bunch held together by circumstance and convenience rather than a mission and principle. So how does the future look like?
"They have lost sight of the real opponent and are dancing themselves lame before the real dance," quipped an MP about the 2007 ODM-Kenya fiasco. Might history be repeating itself?
Mr Kipkemboi is Partnerships and Special Projects Editor, Standard Group