Don't lose sleep over tax havens, worry more about State capture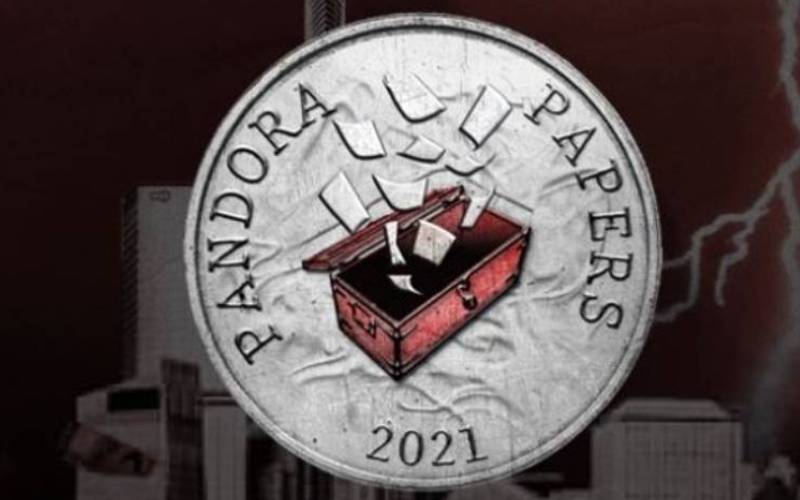 That we delight in a less-than-nutritious diet of politics seasoned by sordid expressions of partisanship and personality contests was demonstrated by the lack of moral indignation over the Pandora Papers' leaks.
Those on President Kenyatta's side tried so much to paint the team of journalists who ploughed through 12 million tranches of documents as guns for hire - perhaps by the president's estranged deputy William Ruto. And not wanting to be left behind, the Ruto side cheered on gleefully. Finally, the hunter had become the hunted.
Had the president broken any law? Perhaps not unless it can be proven that the president - a State officer — opened a foreign account while in office or did not disclose it in his wealth declaration. So this was another case of opportunistic fire exchange. But the Pandora Papers expose by the International Consortium of Investigative Journalists offers a little peep into the incestuous relationship between power and big money.
"Repatriating money stashed in foreign accounts" was a campaign buzzword in the 1990s. For most of those who rose up against President Moi's Kanu then, accusing him and those in his government of squirrelling away public money afforded one rousing cheers in rallies. It went out of fashion soon after Narc under Mwai Kibaki came to power. They perhaps, fell for the allure of offshore accounts wizardry as the administration got engulfed in financial malfeasance.
Because of their comparative advantage (low-to-zero taxes) including their secrecy, even hedge funds and private-equity portfolios are held in tax havens.
In the past, the monied (mostly the ruling elite) in fragile democracies - fearing coups - put away their wealth in safe havens just in case they got deposed. Stashing money abroad was an insurance of sorts. And that is why it matters what perception those who hold such accounts project especially if they are in leadership or hold positions of influence.
Do they know what the rest don't know?
"A leader who stashes money abroad knowingly undermines the economic growth of his country," tweeted Narc-Kenya leader Martha Karua. "Having offshore accounts creates mistrust," said Justin Muturi, the Speaker.
Besides the moral questions, of great concern - is what these flows - almost always illicit from rent-seeking, kickbacks from inflated State contracts - end up; what it could do to the economy (like currency distortion) and to the political architecture.
The World Bank estimates that $1 trillion of illicit money moves around the world each year.
In Kenya, Sh2 billion is lost every day - translating into a third of the budget. Because expatriating domestic capital stock – thus undermining economic development - abroad is half the story. It could be true that these tax havens make it easy for illicit money back into the financial system and so they are conduits of money laundering.
The case of the Anglo Leasing offers great lessons; no goods were delivered, but the government was compelled to pay (Sh1.4b by Jubilee) for these "goods and services" nonetheless in order to access Eurobond funds which again seemed to have been another case of 'karata' with public money.
Kenya's problem is the entrenchment of transactional politics characterised by deal-making and shadow boxing by those on opposite sides: A good ground for graft.
Corruption corrodes and weakens the democratic process in many ways: It distorts the political system because it offers the moneyed undue advantage; they can buy votes and parties and chill the freedom of expression by buying media or simply playing around with electoral boundaries; they can also tilt the scales of justice.
And because of all these, they can perpetuate State capture; contracts go to the same entities many times over. The influencers don't need to be in politics. Their surrogates do the bidding for them. Graft leaves the people worse off and left behind and invariably is a cause of social grievance and disaffection.
Put it another way; bad politics and corruption is the reason we are developing at half potential. While the likes of Asian tigers (Singapore and South Korea) - at par with Kenya at independence - galloped away, we were just happy to lumber along.
And that is why it is foolhardy to imagine that the political class have the right answers for our problems.
-Mr Kipkemboi is Partnerships and Special Projects Editor, Standard Group