By Standard Team
Fredrick Ojiambo Munuku - Entrepreneur
Kenya: I graduated from Egerton University in 2007 with a Bachelor of Science degree in Biochemistry.
I expected to find a nice job within a short time but after waiting for long, I decided to start working as a watchman during the night to avoid being seen by my friends and during the day, I was doing construction work.
I did this for six months. Luckily, I managed to get a one-year contract with Barclays Bank. Since I knew how the job market was shaky, I lived in a cheap house and embarked on saving.
I saved about Sh500,000 in year while at Barclays Bank because I did not know if they will ever renew my contract. I registered a company and started supplying books to schools. As I did this, I met a manager who was tired heading a school, which was making losses. l decided to pay him goodwill and took over the school.
Using drugs
Shortly after acquiring the school, my contract at Barclays was terminated. I went into went into school business fully. The school was in Kawangware at a crime-prone area. There were many youths who were engaging in crime there. I talked to them and found out most of them were using drugs.
I realised this was an opportunity to reach out to them, through rehabilitation programmes. I later turned the projects into an NGO, which I have registered in Kenya and in the US. In the last few years, I have helped more than 43 youths quit drugs and helped them either go back to school or start business ventures.
I have created employment opportunities for 30 people, both at the school and in the NGO. I would like to challenge graduates that they should not just think that after graduating, they will get good jobs.
I have completed a Master's degree in Entrepreneurship at JKUAT and am now undertaking a Diploma in Addiction Counselling. I am planning to do a Bachelor's degree in Counselling Psychology. I lost the passion I had for Biochemistry.
Douglas Morungi
In 2010, I graduated with a Bachelor of Science in Disaster Management and International Diplomacy. Three years later, I have not been able to find a job. With my course, I knew that searching for a job in my home area in Kisii could be a waste of time. I moved to Nairobi hoping to land a job in the then Ministry of Special Programmes where I had done my internship a year before. I never wished to stay with relatives since I wanted freedom. So, I put up with a friend at Pipeline area and thought I could land a job in less than a month. It turned to years.
I made applications to more than 20 banks in vain. None of them responded with even a regret letter. I also made over 30 applications to NGOs. In total, I have made 88 hardcopy applications and over 120 online applications.
Post office
My worst experience came one day when I was dropping an application letter for a vacancy at Posta. Since I used to visit town almost daily, I decided to drop my letter at Teleposta building. I was disappointed to be told that I must send it through the post office.
I spoke to whoever was in-charge of receiving applications, but he rejected mine. I was to spend Sh50 yet my success wasn't assured. So I decided to quite applying for jobs temporarily.
In March 2011, I got a job in a clearing and forwarding company. I worked for one year and resigned due to poor working conditions. I got a call from my alma mater Masinde Muliro University of Science and Technology to help them in research. However, in June 2012, the research was over. With nine other participants, I got a chance to appear in a programme on a local TV station for three months hoping that they would offer us jobs as initially promised. Only two of us secured jobs.
This year in April, I met my former boss at the clearing and forward firm and he asked me to rejoin his company since he had improved the working environment.
I now work in the accounting department. I am planning to study the subject so that I can be competent.
Jackline Ogayo
I thank The Standard for highlighting the plight of jobless graduates. I graduated from University of Nairobi with BSc. Agriculture in 2010 and have not been able to find a job. I worked as a marketer for a SACCO but left the job because of poor pay.
I have enrolled at the same university to pursue the MBA program with a hope of getting employment someday, thanks to my family members who are struggling to pay my fees.
I have reached a point where I can do any job as long as it can sustain me. I am hoping and praying that I will get a job someday. I have sent several CVs to various organisations but have not been lucky.
Mwai Kariuki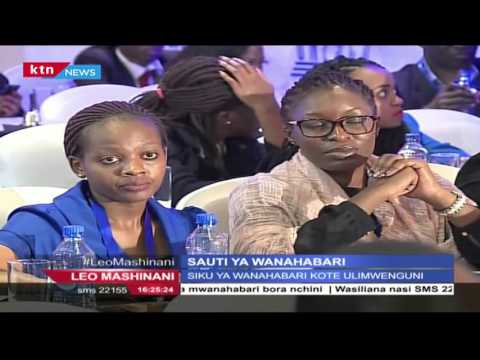 Leo Mashinani 3 Mei 2016 - Siku ya Wanahabari kote ulimwenguni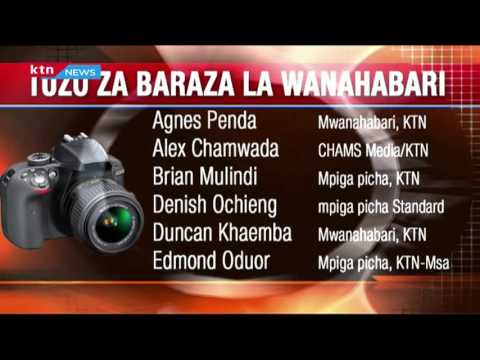 Jukwaa la KTN 3 Mei 2016 - Tuzo za baraza la Wanahabari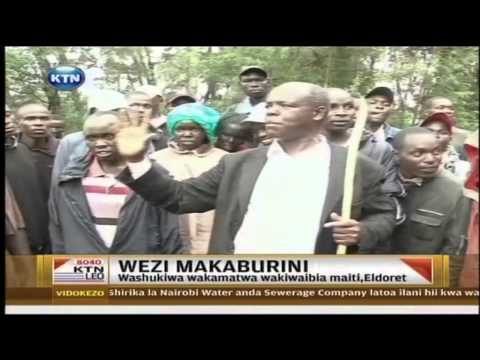 Beware : These thieves will not let the dead rest in peace until they rob them of their possessions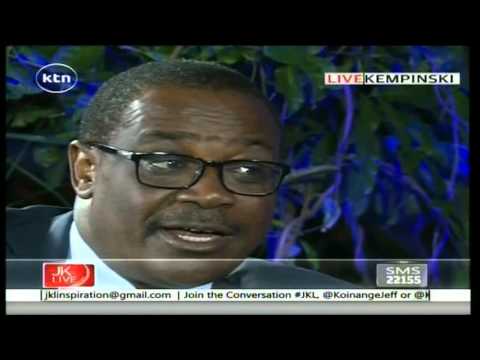 Jeff Koinange Live with Nairobi Governor Dr. Evans Kidero part 3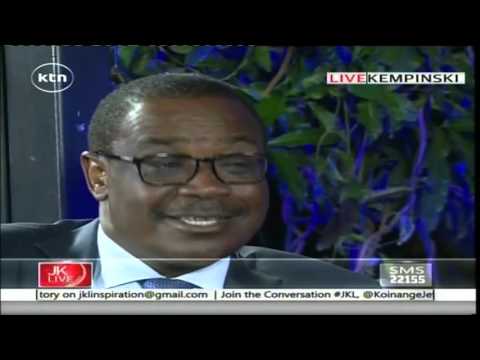 Jeff Koinange Live with Nairobi Governor Dr. Evans Kidero part 2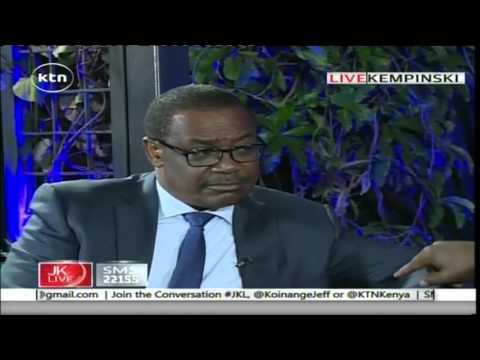 Jeff Koinange Live with Nairobi Governor Dr. Evans Kidero part 1