President Uhuru Kenyatta (left) and his deputy William Ruto are prayed for during a service at the African Gospel Church in Nairobi, Sunday. [PHOTO: Moses Omusula/STANDARD]
By MOSES NJAGIH
KENYA: The International Criminal Court (ICC) must ensure that the trials of the Kenyan President and his deputy do not overlap, President Kenyatta warned on Sunday.
Speaking at a public rally on the eve of Deputy President William Ruto's departure for The Hague, Kenyatta cautioned the ICC that he and his deputy could withdraw their cooperation with the court unless their trials are rescheduled and set at different times.
The Head of State said he and his deputy sought to continue cooperating with the court but it must not make it dif?cult for them to cooperate.
Ruto's trial begins on Tuesday while the President is scheduled to go before judges on November 11. The trial schedule has the pair at The Hague between November 11 and December 13, meaning that both would be unavailable to lead Kenya's 50th anniversary of independence.
He ruled out attending the ICC trials at the same time as his deputy, saying the ICC should not make it the mandate given to them by Kenyans. Ruto steered clear of the ICC debate, only urging Kenyans to continue praying for them as they face the challenge. He exuded confidence that they would triumph.
Said a tough-talking Kenyatta: "They (ICC) should not make it impossible for the sovereign nation of Kenya to be led as its citizens democratically chose. Let them not make it difficult for us to conduct our business."
"We will work with the ICC but it must understand that Kenya has a constitution and Ruto and I won't be away at the same time," President Kenyatta told a public rally at Ruiru stadium, Kiambu.
Addressing a mammoth crowd that attended prayers for him and Ruto before the Deputy President leaves the country this morning for The Hague for the start of his trial, Kenyatta said their continued cooperation with the court would be hinged on how they fix their trial dates.
Mandate by Kenyans
It is the first time the ICC is trying a democratically elected sitting president. President Kenyatta said the Kenyan Constitution did not allow the two to be away at the same time.
He said the Hague based court must reschedule the trials to ensure that at any given time, either he or Ruto was in the country to exercise their constitutional mandate of leading the country.
LAST WORD: Grounded KQ planes after pilots strike 28th April 2016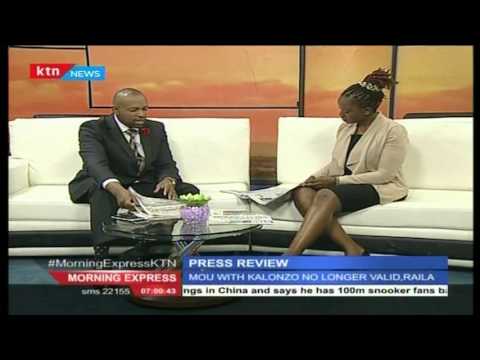 The youngest child to be radicalised is just four years old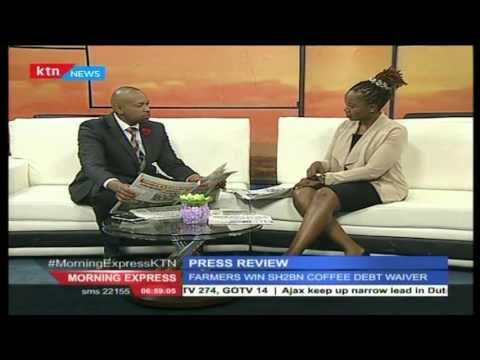 These are the promises that will always be broken by politicians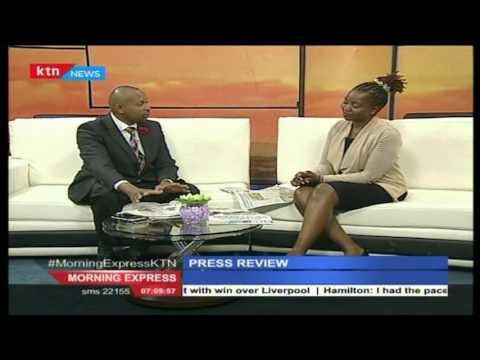 Why Willy Paul and Bahati have been locked out of Groove Party 2016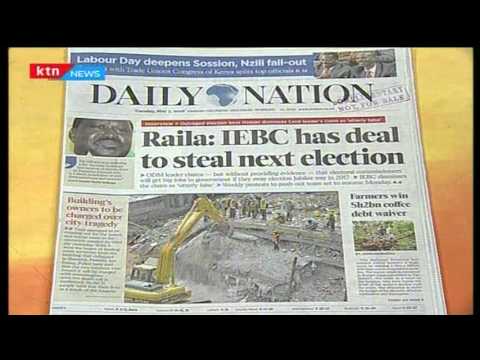 Raila Odinga 'reveals' the pact between IEBC and Jubilee government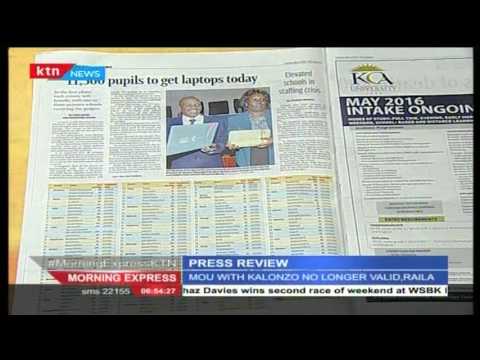 Will your kid get a laptop? Here are the details about the first distribution