It is a quality he acquired from his father Wamalwa Senior and his political mentor Masinde Muliro, both revered as statesmen in Kenyan politics.
Wamalwa's death threw Kibaki administration into a spin as thereafter leapt from one crisis to another to the end of his first term. In Western, it has been difficult for the Luhyia to rally behind one of their own to run for the presidency.
In the March 4 elections, after President Kenyatta dangled the Jubilee coalition presidential ticket in Mudavadi's eyes and the shabby mistreatment Eugene incurred, forced Western to throw their lot behind ODM's Raila Odinga as a way of getting back at Uhuru and William Ruto.
"When he was alive he would drive to Mbale to attend the Maragoli annual cultural festival. He also attended important occasions in Western. Then Luhyias came together as a bloc," explains Eugene, regretting that the glue that held the region, Ford Kenya party, is shell of what his brother left. Ford Kenya was deserted by key players, including Eugene, in the region's politics. Ford Kenya is led by Bungoma senator Moses Wetang'ula.
Ten years after his demise, Kenya held its first elections under a new Constitution. However, the Luhyia community whose interests he passionately articulated is sidelined in the government. Significantly, since his death on August 22, 2003, in a London hospital, Western's relevance in national politics began to wane.
Reflecting on the changed political environment, his former personal assistant Stephanie Majuma, says the country at present lacks a unifying force of Wamalwa's calibre. Ms Majuma, a sister of Wamalwa's widow Yvonne, says it is regrettable that after Wamalwa death, Western fractured politically and has failed to speak in one voice. Yvonne is Kenya's deputy ambassador to Australia.
"At family level, Eugene has succeeded in keeping the family united. However on the political front, he left a vacuum that nobody in western Kenya has been able to fill. Wamalwa was the kind of leader who would sit down people and arrive at a unanimous position," observes Majuma.
Narc brigade
In the 2002 elections, Wamalwa was part of a generation of politicians who wrestled power from then ruling party Kanu under the National Rainbow Coalition (Narc) banner. Narc consisted of 14 political parties that mounted a spirited campaign that hoisted former President Mwai Kibaki to power. Ford Kenya, then a strong and vibrant party has since splintered and ceded ground in its former strongholds to either Orange Democratic Movement or New Ford Kenya.
Upon assumption of power, Kibaki appointed Wamalwa his vice president, but his tenure lasted only eight months. Former Budalang'i MP Raphael Wanjala says had Wamalwa been alive today, he would be the president.
"Even the political crisis of 2007 would not have been experienced. Unlike the people wielding power today, Wamalwa was accommodative and had a natural way of reaching out to his political adversaries. It is because of this quality that he closed ranks with former Prime Minister Raila Odinga after parting ways acrimoniously in 1997," Wanjala notes.
Wamalwa's memorial service is a pilgrimage as it traditionally attended politically heavy weights, including wannabes. However, this was the first time former VP death is being marked immediately after an election. Previously, it used to provide a platform for election campaigns. Last year, President Uhuru Kenya and his deputy William Ruto took part at the invitation of former Justice Minister Eugene Wamalwa.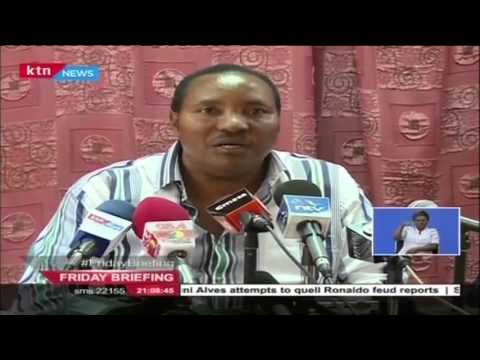 Friday Briefing Full Bulletin 5th February, 2016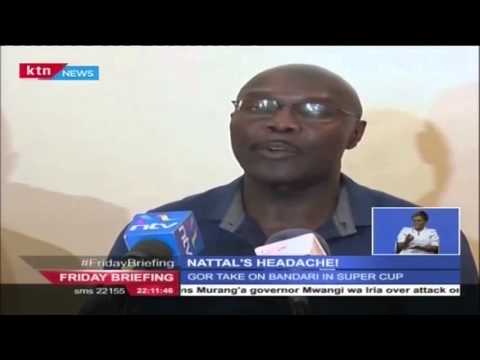 GOR Mahia is adamant its coach Frank Nuttal will stay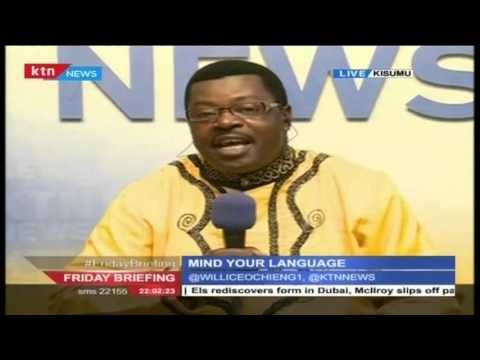 FRIDAY BRIEFING; Word On The Streets-Harangue
SYDNEY SEVENS: Shujaa ready to conquer Sydney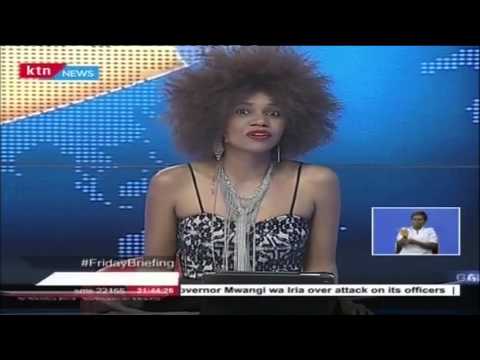 Garissa women now engage in fishing activities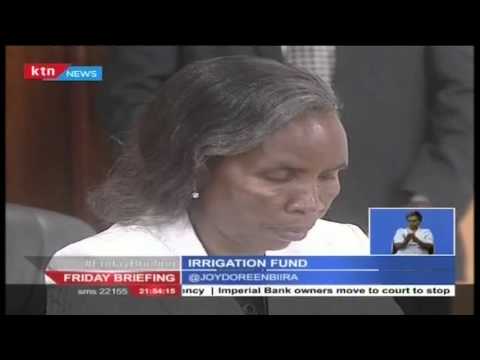 Business: Imperial bank sues CBK