By Felix Olick
Deputy President William Ruto on Tuesday won a major concession from the International Criminal Court (ICC), which allowed him to be tried in absentia.
With his ICC trial due to start on September 10, a three-judge bench ruled that Ruto would be required to attend court during key parts of the trial, such as the opening and closing statements, but not throughout as is customary. Ruto and President Uhuru Kenyatta, elected on a joint ticket in March, face charges of orchestrating violence after the previous election five years ago, in which 1,200 people were killed. Both deny the charges.
In a statement on Tuesday, the court said Ruto must be present for the opening and closing statements of all parties and participants, and when victims present their views and concerns in person. He must also attend the delivery of the judgment and, if applicable, the sentencing.
In an appearance before the judges last month, the Deputy President told The Hague-based court to strike a balance between his official responsibilities in Kenya and requirement that the accused must be present throughout the trial.
The three-judge bench headed by Nigerian judge Chile Eboe-Osuji and judge Robert Fremr (Czech Republic) granted the request but judge Olga Herrera Carbuccia from Dominican Republic dissented in the ruling. However, the majority decision carried the day.
Demanding functions
"The Chamber stressed that permission granted Ruto to not be continuously present was strictly for purposes of accommodating the demanding functions of his office as Deputy Head of State of Kenya and not merely to gratify the dignity of his own occupation of that office," the judges ruled in a decision published on Tuesday.
Ruto made the request to be tried in absentia shortly after their presidential victory in March 4 General Election arguing that the judges "must balance his responsibility to the court as an individual and his constitutional responsibility as Deputy President."
"There is no benefit of an individual simply sitting in court. Remember that this is the first time in history when a deputy Head of State has surrendered for justice," his lead counsel Karim Khan told the judges during a status conference last month.
Ruto and Kenyatta earlier asked the court to allow them to attend their trials via video link. However, ICC Prosecutor Fatou Bensouda and Victims Representative Wilfred Nderitu vehemently opposed the two applications arguing that under the Rome Statute, an accused must be physically present in court during trial.
"If witnesses are presumptively required to travel to the court to testify, no less should be expected of the accused. It is important to ensure justice is not only done, but is seen to be done, particularly given the wide public interest in the case," Bensouda argued in her opposition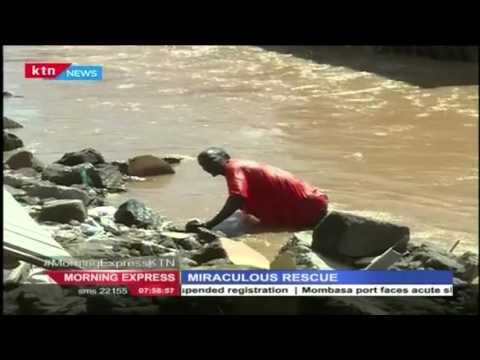 Miraculous Rescue of a 1 and half year old child in Huruma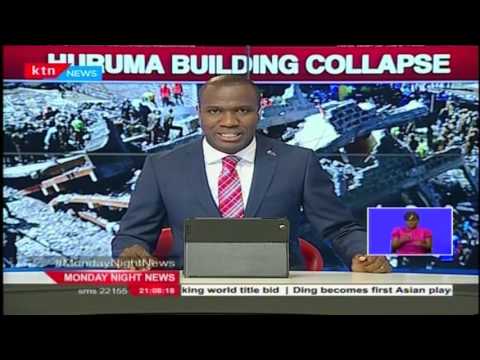 KTN Monday Night News Full Bulletin, May 2Nd, 2016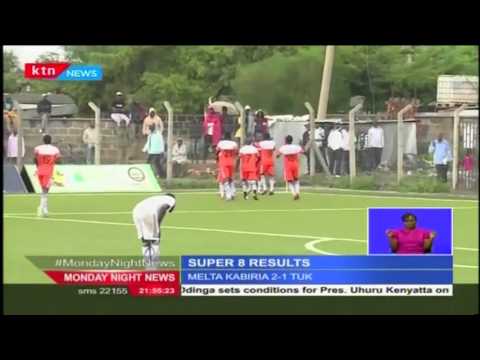 Kayole Asubuhi holds Jericho All Stars to a 1 -1 draw in Sportpesa Super 8 premier league match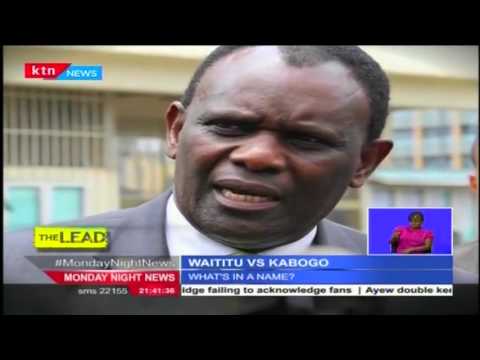 The Lead: Is Kabete MP Ferdinand Waititu using his brother's academic papers as his?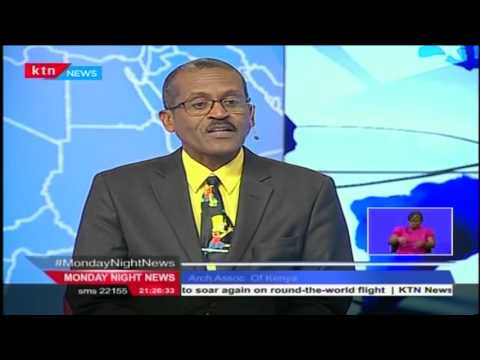 Monday Night Interview with chairman of Architectural Association of Kenya, Engineer Evans Goro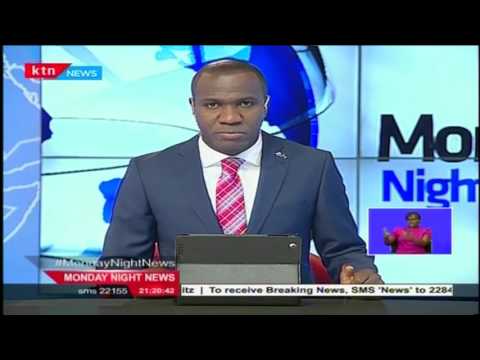 Eight girls and one man caught stripping and taking nude photos in a public park in Kisumu