By Felix Olick | 7 years ago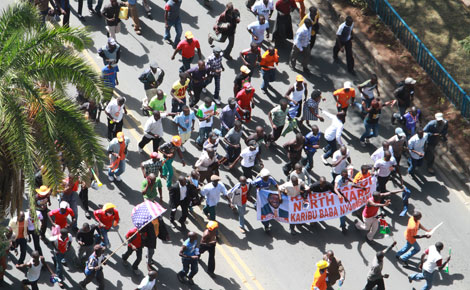 Stage set for Raila return rally
The stage has been set for one of the most significant political events since last year's General Election, with CORD leaders throbbing up their criticism of the Jubilee coalition ahead of today's arrival of their leader Raila Odinga.
FELIX OLICK and WAHOME THUKU | 7 years ago
God has never abandoned Kenya, says Uhuru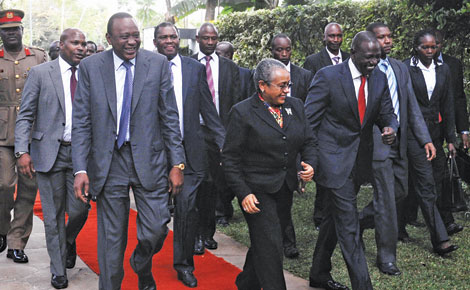 President Uhuru Kenyatta rallied the nation to overcome ills that led to ethnic discord during the second national prayer breakfast under the Jubilee Government.
FELIX OLICK | 7 years ago
Ruto shows his humorous side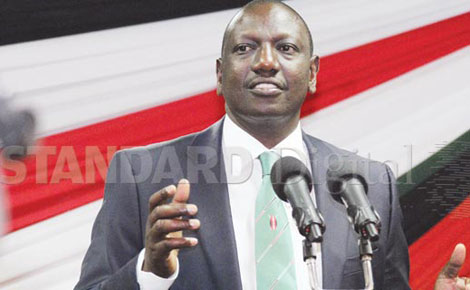 On Thursday Kenya National Prayer Breakfast was punctuated with laughter and light moments as the country's top leadership, fiery politicians and ordinary Kenyans humbled themselves before God.
FELIX OLICK | 7 years ago