The Asian heroes who braved the lions of Tsavo and Kenyans who fought the Japanese in the jungles of Burma
XN IRAKI
By XN Iraki | October 24th 2021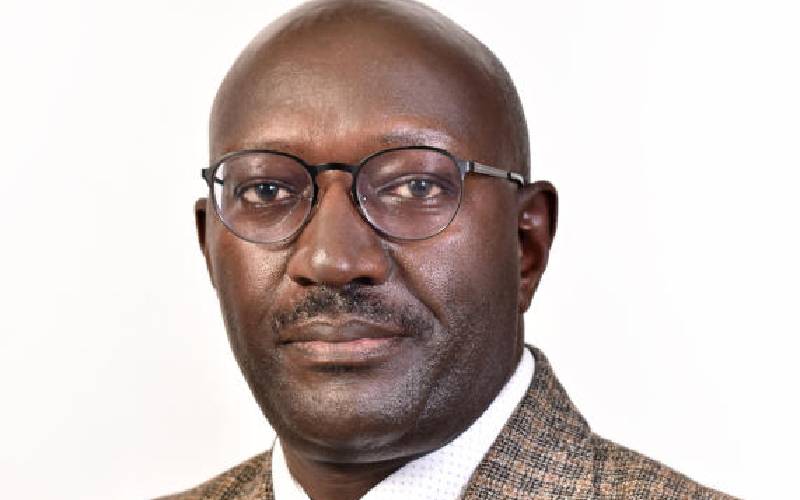 Kenya is home to a group of forgotten heroes who fought for the British Empire before Uhuru (independence). In one group are Indian soldiers who helped defend Kenya against Germans in the first World War (WWI).
They are buried in Taita-Taveta.
It is a credit Indians in Kenya have rarely taken. Who knows, without these gallant Indian soldiers, Kenya would have become a German colony and probably be a different country.
Indians also helped build the Voi-Moshi Railway to help transport troops and weapons during WWI. The last time I visited this county, the birthplace of aviation in Kenya, was in 2018.
This rail was in disuse despite all the food that come from northern Tanzania. In a curious twist of events, Kenyans and other East Africans, assisted by west Africans helped defend the Indian sub-continent from the Japanese invasion in World War II.
These indigenous Kenyans are the other forgotten heroes. While some like my uncle came home, others never returned.
Two interesting theories explain why Africans went to fight in the Indian sub-continent. One is that they were resistant to malaria and could withstand fighting in the humid jungles of south-east Asia.
Malaria experts can confirm that particularly now we have a malaria vaccine. Same malaria may have kept colonialism at bay in Africa.
And when Britons took over Kenya starting in 1895, they settled in the white highlands, known not just for their natural beauty but malaria-free.
Was malaria one reason why sub-Saharan Africa was among the last places to be colonised despite proximity to Europe?
Remember Romans had colonised North Africa and Britain around the time of Jesus? Did Britons revenge by colonising us?
After all, they could not colonise Italy or Rome. Britons are mute that Romans lorded over them for 400 years. The same jungles where Africans fought the Japanese in WW II became the theatre of the Vietnam war where Americans met their moment of truth.
Curiously, like Mau Mau, no one wants to state who were the winners in the Vietnam war. But we know the winners.
Weather is an interesting factor in war. A harsh winter played a decisive role in stopping the German invasion of Russia. It was ingenious for the Britons to use "sun hardened" Africans to fight for them in humid and tropical Burma and adjacent regions.
Hitler had no such choices while invading Russia. The second theory is that Africans could not fight whites in Europe during WWI or WWII. That would deflate the superiority myths around whites or mzungu. The myths included their inability to die.
Another myth I heard is that a black man could not impregnate a white woman! Don't laugh, please.
It was better to ship Africans to face the Japanese. They were probably seen as less white and superior. That did not stop the war from deflating the myth of the white man's invincibility.
When Africans came from the war, they had the confidence to face the white man in the jungles of Aberdares and Mt Kenya in the Mau Mau war, just as they had done in Burma and elsewhere.
The British planted the seeds of their empire's end in Africa by recruiting Africans to help in the war efforts.
Kenyans also fought in North Africa, Madagascar, Ethiopia, Tanzania, Uganda and other countries. Some never came back home.
We should never forget them. I am always fascinated by the way Britons take care of their war heroes. Just visit any commonwealth cemetery. Why can't we do the same for our heroes?
The other heroes remembered but not enough are Mau Mau freedom fighters led by Dedan Kimathi. His war name or nom de guerre was Kimani.
All members of the Mau Mau War Council had a nom de guerre. One nagging question is why we can't identify Kimathi's grave and give him a decent burial in the age of DNA? Do we fear he will compete with us and deflate our inflated heroism?
Few can debate why we do not give our heroes enough recognition. With the current generation obsessed with money, image and today, heroes are getting less space in our mind and even in our graveyards.
Is that why we want roads name after us when we are still alive? Should we not wait for the next generation to decide who deserves to be a hero, to have a road or a square named after them? What happened to the hero's corner which is cheaper to build than an expressway? Could negligence of heroes explain why vices like corruption thrive, a shortcut to misplaced heroism?
Finally, we must recognise heroes in every sector, we no longer need wars to spawn heroes as in the past.
Who are our economic heroes creating jobs and ensuring sustainable economic growth? Who is fighting poverty and inequality with tangible results not just talking?
Halls of fame
Who is ensuring every child goes to school and has equal opportunities in life? Who is playing his or her role in slowing down global warming?
Who said you must be a politician to become a hero? Why do counties and institutions have no halls of fame? Is our obsession with titles a sign of misplaced heroism? Why is Joe Biden a leader of the world's only superpower not addressed as his excellency?
We need to create more awards for our heroes, something like Nobel prizes or presidential medals. Do counties recognise their heroes?
Everyone in Kenya wants to be a hero but none wants to make the sacrifices that go with heroism?
Yet heroism can be a good catalyst of economic growth. Let's try it. I hope you enjoyed Mashujaa Day celebrations particularly mwomboko dance in Kirinyaga.
President Uhuru Kenyatta and other dignitaries should have joined in that dance. Who can teach me that dance without going to YouTube? Can we declare it the national dance?