We are all guilty of killing devolution and dreams of regional integration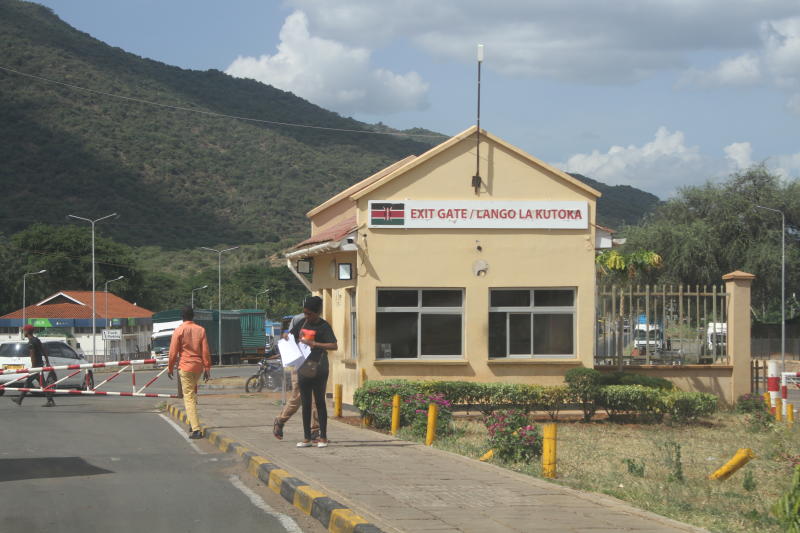 It seems the framers of the 2010 Constitution got carried away by local issues, particularly devolution and presidential powers.
This is why the word "president" appears 339 times, with poverty and wealth not appearing in the Constitution.
Devolution, on the other hand, appears 11 times. We seem to have forgotten that we were part of the East African Community (EAC) and the global community in that the word integration is not in the Constitution.
If you read through the failed Building Bridges Initiative (BBI), someone seems to have noticed that shortcoming.
The word integration appears 18 times, poverty 14 times, wealth 15 times and president 106 times.
The 2010 Constitution localised our politics. Counties became the epicentres of politics, with governors gaining more prominence than their predecessors, the District Commissioners (DCs).
Members of County Assemblies (MCAs) stopped being mere "kanjûras."
BBI, which was thrown out by the Court of Appeal on Friday, seemed to have accepted that the original dream of making counties economic centres had not materialised with the new Constitution.
Who has economic clout in the counties that measures to governors' political clout?
I have repeatedly argued that creating political offices is easier than economic offices, which are owned by entrepreneurs.
This is why counties are busy putting up grand offices and not factories.
Let me not digress too much. Why did we forget integration with our East African neighbours? Watch the evening news or read your favourite daily newspapers. There is hardly anything on the EAC.
Rarely do you hear a Kenyan boasting of their brothers or sisters in Uganda like those in the US or UK.
Yet, the key markets for our goods and services are Uganda and Tanzania. Rarely do you hear a Kenyan boasting they have been to Uganda, Somalia, South Sudan, Ethiopia or Rwanda.
It might not be an exaggeration to suggest that our neighbouring countries are more important economically than your neighbouring county. Is there data on inter-county commerce?
If we add the fact that our neighbours feed us, to some extent, then you realise why it's foolhardy to ignore them.
They are not just trading partners; they cross-pollinate our ideas. Every country has its character. The lack of interaction with our neighbouring countries is strange, especially considering that one does not need a visa to visit them.
Even before Covid-19 struck, visiting such places for holidays was never our priority.
Our "roko" (local) thinking is the problem. Kisumu and Mombasa are farther from Nairobi than Arusha, which few know is the headquarters of the EAC. Our social studies need to cover more on East Africa before the rest of the world.
The media should do the same. We know enough about American musicians but not Uganda or Tanzanian musicians, their scholars or thinkers. We never school with our neighbours or even marry them, though I am told Kenyan men are venturing outside the borders, with our women becoming "too tough."
By focusing too much on local issues, we have forgotten the bigger picture - our markets.
How can we take advantage of the Africa Free Trade Area when we can't take advantage of the EAC? Why can't we have an East African team at the Olympics?
We need deeper integration with our neighbours. This would dilute our parochialism and inward thinking that characterises us.
We may feel good to be associated with the US, the UK, European Union and other developed countries, but charity begins at home.
Kenyans will be quick to give reasons why they do not interact with their neighbours, but such reasons fade once we appreciate the economic and cultural benefits of such interactions.
We need to start now. Why can't we revive the University of East Africa with campuses in all the five East African countries?
Why can't we teach some Ugandan, Ethiopian, or Tanzanian languages in our schools? If I can learn Mandarin, why not Luganda or Amharic?
It's a fact, to catalyse economic growth, let people leave the comfort of their villages and hamlets.
That was the spirit of reserving 30 per cent of the employment slots in the counties to outsiders.
Why can't we do the same at the national level by giving some jobs to our neighbours?
Big corporations do that and reap the benefits of diversity. What is so unique about public service?
This dualism - becoming more and more "roko" when the world is moving in the opposite direction, is not good for our economy.
Where would the Chinese, Japanese or Koreans be without thinking beyond their borders? How many friends do you have from neighbouring countries?
BBI and its proposals have suffered a slow but painful death. We are back to the drawing board.
What alternative route do we have to improve the economic welfare of Kenyans?