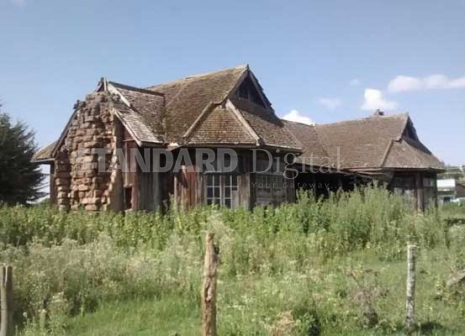 In the last 100 years enough has been written about political transitions and changes. From the country becoming a protectorate in 1895 to attaining uhuru in 1963, the key players and pseudo players are well documented.
As we write, a heated political debate centred on who will be the next president is ongoing. Our not so young nation has been intoxicated by politics, so much that some Kenyans need rehab like all other addicts.
In our addicted stupor, we have not addressed big issues, unless in the periphery. Who creates our wealth, how is it distributed, if it does. More poignantly; has it been changing hands in the last 100 years? Some argue emotionally that Kenya is slowly and surely getting new owners. Others ask silently who has been benefiting from economic growth rates of up to 5 per cent or more.
My fascination with the issue of wealth and if it is changing hands is founded in family history. My dad tried to get land in Kiambu in 1927. He failed and constantly talked about "Mbari ya Igi" (a settlement in Central Kenya) and their unfulfilled promises. He worked in a plantation owned by SOCFINAF.
Part of it is now Tatu City. Who is getting this land we could not get 90 years ago? A curious observer will note that lots of land on the periphery of the city is changing hands. It started with Kajiado, Machakos and the dry parts of Kiambu like Ruiru and Githurai. The well watered areas just started changing hands from Runda to Tatu and other prime developments like Two Rivers.
Noticeably lots of new high-end estates are coming up along Kiambu Road, which used to have coffee plantations. Some could quickly argue that low coffee prices made it more profitable to put land into alternative use. Others note that the original owners have passed away and the inheritors, unencumbered by ancestral baggage have no qualms selling the land. Why else are Kinoo, Ruaka and Kikuyu thriving, long after Ngong or Ongata Rongai?
The price of houses and land in these prime areas will cut off lots of people. Since a house or land for most people represent the biggest investment and store of wealth, that constitutes a transfer of lasting wealth to new owners.
Those who can't buy land, buy apartments, which have become equally expensive. One young man told me that since he can't afford a house or apartment, the best thing is to enjoy his money. It is no wonder young men's first thing after getting a job is buying a car. In the earlier years, our priority was investments in shares or land.
We can't forget the British soldier land grants after World War I and II which is the first recorded mass transfer of wealth in Kenya, unless you add Masai agreements of 1904 and 1911. Afrikaans (Boers) with names like Crous, Straaten, Kruger and De Wet also got land in Kenya. That South African link is the least exploited in our quest to get more tourists to Kenya and cement our diplomatic ties.
Most of the Mzungu's land was transferred back to Kenyans through settlement schemes after uhuru. Each farmer got too small a piece to constitute lasting wealth transfer.
Kenya is getting new owners through other less tangible means not just through land transfer. Lets us briefly enumerate them.
Is corruption another means of getting new owners of the country? It has been used by political class with access to information and power which led to transfer of wealth from the public to private hands. The corrupt are "rational"; they know there is only a limited amount of land. KANU's near power loss in 1992 prompted a mass transfer of wealth from the public to new owners.
Affirmative action is giving wealth to new owners. Women fund, and nomination to commissions and Parliament gives women access to wealth they never had before. It is a very lucrative route to wealth devoid of any costs of campaigning. Affirmative action is not just about more women reps, it's about wealth transfer. Women won't shout that. Noted how even the nominated MCAs, Senators and MPs want to get elected? County executives want elective posts too. Elected posts seem better avenues of wealth transfer.
Education has remained an avenue for wealth transfer, becoming an owner of Kenya. Compare a student, who is the first to get into university from his family and one whose grandfather was a graduate? Creating more space in the universities provide opportunities to become an owner of Kenya. The face of the university has changed with foreign students from as far away as Ghana, Liberia and China in our classrooms.
Education goes beyond classroom into intellectual space. Most of our books are written by non Kenyans, most of the programs we watch on TV are prepared elsewhere including Afrosinema. The intellectual space long got new owners. In fact the more foreign sources you quote in your research, the more you appear learned. Yet, Americans abhor making references to foreign cases in court. The type of education you get and where you get it has an effect on your propensity to become a wealth creator (Kenya's co-owner) or spectator.
Observers argue that we, the citizens and our policy makers are the catalysts to the change of Kenya's ownership. Don't we go out looking for foreign investors to come and make money in Kenya? They invest and become new owners of the means of production and Kenya too.
They have been kind to us; they come in droves unbothered by political noise. They include French, Norwegians, Nigerians, Chinese, Japanese, Americans and many other nationalities. They are attracted not just by profits and good weather but also a mindset that makes it easier for non Kenyans to do business. Our intoxication with politics means they have less competition.
Some argue another means to transfer wealth, becoming a co owner of Kenya is to marry a Kenyan and transfer genetic wealth. Noted how cross racial kids have become common in Kenya? Needless to say most of wealth transfer takes place in urban areas, where capitalism has replaced clanism, tribes and races.
And where an ecosystem for such transfers exists. No wonder Nairobi is the preferred destination for wealthy and new owners of Kenya. Even MCAs and governors are forever around the city.
There are some who argue that, rarely is wealth transferred in Kenya; it just circulates among a few. It is like transferring your money from right hand to left hand. They argue that is why the economy grows but majority does not feel it. Really? How many self-made billionaires do we have in Kenya devoid of connection to the old money or the state?
Absence of such men and women has led to the chilling conclusion that we might have gotten into an economic ice age, where classes based on wealth have stabilised and shifting from one class to another is becoming more difficult. Some observers suggest wealth transfer is the biggest stake in 2017 polls? What do you think?
—The writer is senior lecturer, University of Nairobi. [email protected]