Mombasa traders celebrate Sh45,000 waiver on tax levied on lorries ferrying miraa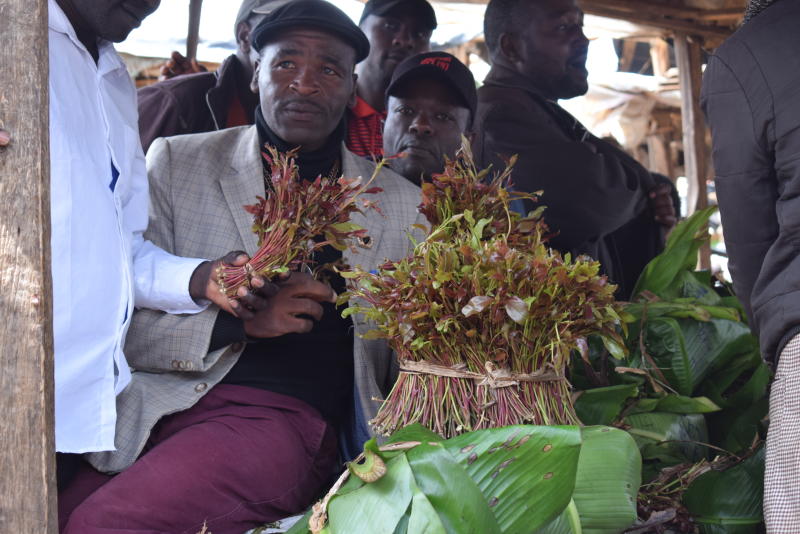 Miraa traders yesterday woke up to good news after the county government implemented a directive by governor Hassan Joho that lifted tax on the produce from Meru County.
The khat dealers were in a celebratory mood at the Kongowea wholesale and retail market after the Joho administration waived Sh45,000 per lorry cess at the entry point at Miritini in Mombasa County, early morning yesterday.
The dealers could not hide their joy when The Standard caught up with them at the market.
"When we heard the news in the media on Monday, we thought it was part of the campaign rhetoric until yesterday when we confirmed vehicles carrying miraa did not pay tax. This is sweet news to us," said John Kamanja.
Kamanja who is the chairman of the Kongowea Market Miraa Sellers Association said it was a huge relief for his 500 members who distribute the commodity across coastal counties of Mombasa, Kilifi, Tana River, Lamu and Kwale and hoped that this waiver will be sustained so that the benefits trickle down to consumers.
He pleaded with transporters to also lower the cost of hauling the produce from farmers in Meru region to the coastal city so as to ensure it is affordable to hundreds of consumers.
A trader, Moses Maore noted that transporters charge Sh600 for 10 kilos of miraa from Meru to Mombasa and said this still stands as the last hurdle before consumer prices are lowered.
"It was a good gesture for governor Joho to announce the immediate lifting of tax on miraa. Transporters should now lower the cost of bringing miraa to Mombasa from the current Sh600 to Sh300. This will significantly bring down the consumer prices," he said.
Another trader Geofrey Muriithi commended Joho's intervention at a time that it was difficult to push kart in the market owing to harsh economic times which have been made worse by the Covid-19 pandemic.
"We hope that Joho's order will be sustained so that miraa can be affordable to many consumers," he said.
While accompanying ODM leader Raila Odinga on a campaign of the Meru region on Monday, Joho announced that his administration had immediately waived taxes on miraa entering the Mombasa market stirring anxiety among dealers and consumers alike.