Thousands in Webuye may be displaced over gazetted catchment area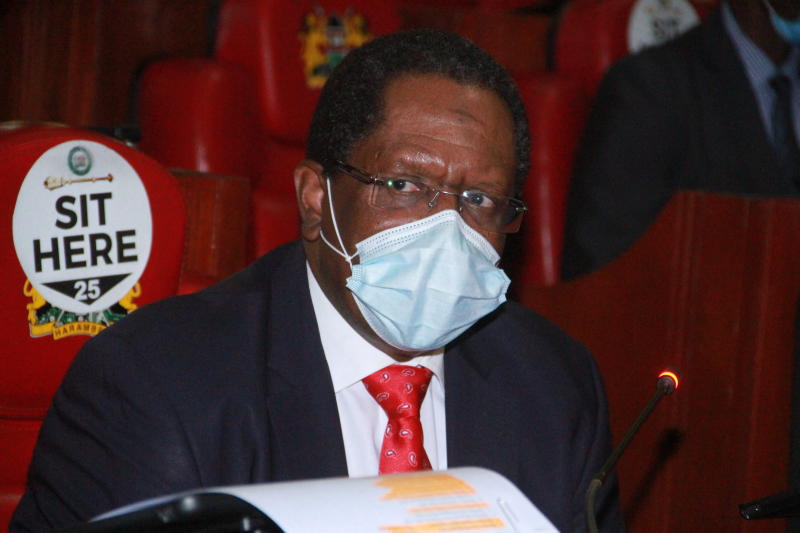 Thousands of residents are at risk of being rendered homeless following the gazettement of Chetambe Hills in Webuye East sub-county.
While terming the move to declare the over 400 hectares as government land as unconstitutional, Kimilili MP Didimus Barasa said the move will displace over 30,000 residents who have lived there for decades.
Environment and Forestry Cabinet Secretary Keriako Tobiko has gazetted the hills as a water catchment area a move that is already facing opposition from residents.
The MP said residents have title deeds for the land they reside in at the hills adding that they were not consulted before the decision was made.
Speaking in Malindi, the legislator said there was no public participation done prior to the government decision.
Further, Barasa said as leaders they are concerned because the gazettement targets Kimilili and Webuye East constituencies adding that the people involved have not been given an alternative land where they should resettle.
He added that they will challenge the gazettement in court but vowed to resist any attempt by the government to take over the ancestral land that belongs to the Tachoni community.
"It is wrong for Tobiko to declare that Chetambe Hills is a forest land yet people have been living there for very many years," he said.
At the same time, the legislator said that even as they try to lobby for the courts to quash the government's decision, they would use all means to protect their ancestral land. "We will protect the land that belongs to our ancestors. It is not going to be business as usual," he said.
The MP added that currently the area has begun attracting tourists because there is a very big hotel there and wondered why the gazette notice was coming at this time.