Three cooking stones kept the family warm and in peace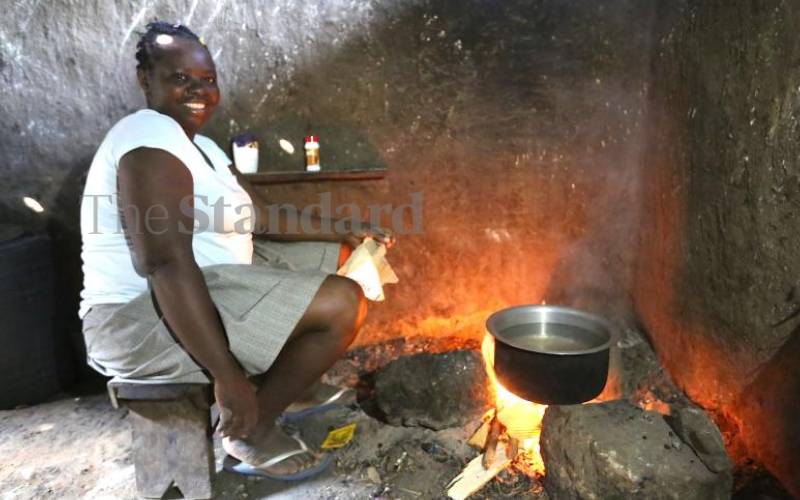 For different communities, the three traditional cooking stones are a symbol of culture that has been passed down from different generations.
They are special stones that carry many myths. They signify seasons of happiness and sadness at home.
In some communities in Kenya, the stones, solely owned by a woman in the homestead, are also believed to be the 'gateway to the man's heart' because they are used for cooking.
For instance, in Kakamega County, when a woman gets married, culture dictates her in-laws must gift her the three stones.
Christine Isoyi from Emulundu village, Butere is one such case. Three days after settling at her new home, her brother-in-law, visited to set-up the three-stone cooking stove in her new kitchen.
Isoyi had been brought to fill the vacuum that her husband's ex-wife had left.
She was free to do everything else in her new home, but was not allowed to use the three-stones that belonged to the other wife.
"There are cultural rules that would not allow me to cook. For instance, I could not prepare a meal using the same three-stone cooking stove that belonged to my husband's ex-wife," Isoyi told The Saturday Standard.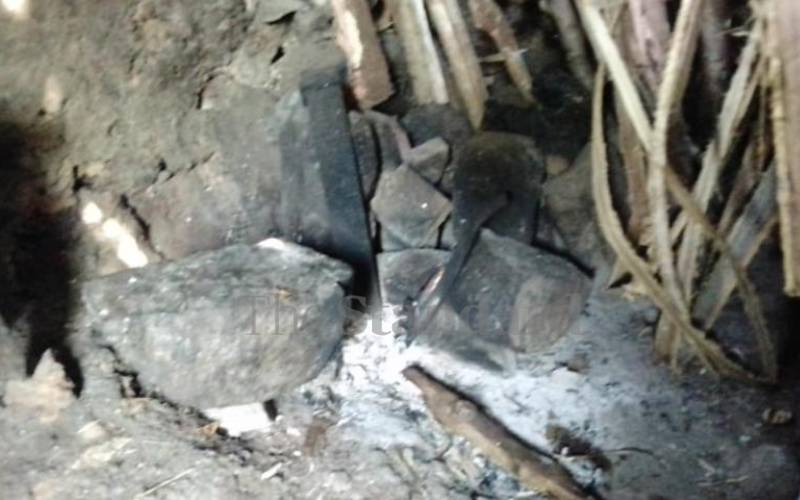 She only began cooking when, Gilbert Lime Olumasai, the brother in-law, set up a new stove for her, in line with the Luhya culture.
"My grandmother had informed me that anyone, who dared go against the culture, could contract a mysterious disease and eventually die as a punishment from ancestors," said Isoyi, adding that those went against the cultural practice were also fined a goat.
The offender would go back to her parents' home and bring a 'blameless goat' (a young goat that had not got pregnant) that would be slaughtered and a ritual performed.
Olumasai revealed that Isoyi was forced to go back to her parents to bring a cock and smoked meat, before she was allowed to start using the three-stones.
"The cock is meant for her husband and brother-in-laws, while the goat meat is for the father and mother-in-law, that is what our tradition stipulates," she said.
"Ordinarily, the cock would be slaughtered and prepared on the newly erected three-stone stove, thereafter, a woman would be free to cook for her husband, relatives and friends," said Olumasai.
Agneta Ingoyi, 70, says the three-stones symbolises; the husband, wife and children.
However, with technology, the three-stone cooking stove is fast being phased out by gas or electric stoves.
Among the Nandi, the three-stone culture is still evident.
For example, when a married man dies, a supporting stone (goitab maa) at the fireplace, is removed.
Similarly, the other stone is also removed when the mother of the home dies.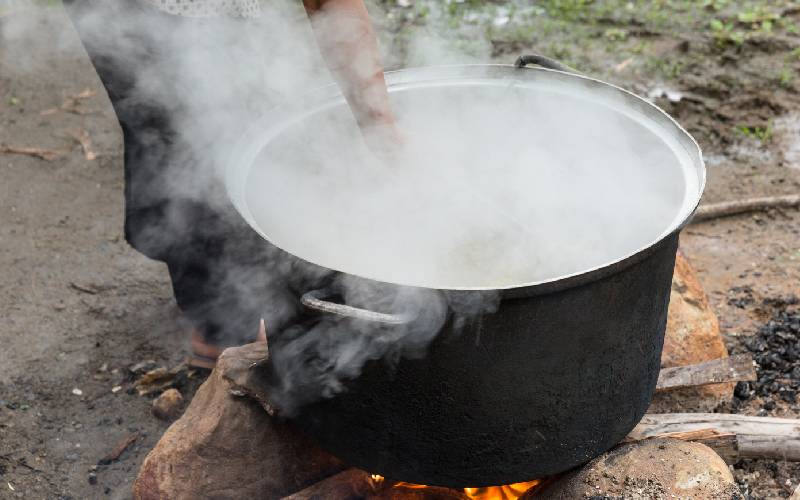 However, in case a child dies, the third stone is not removed because it symbolises continuity in the family.
"The stones that sit on the right side, symbolises the father and the mother. Each stone is removed depending on who dies first. However, this culture is slowly dying due to change of culture," Kipyego Arap Silgich at Gotab Gaa in Nandi says.
Among the Abagusii community, the three cooking stones, commonly known as "amaiga" were solely owned by the woman of the house.
This meant that women were to take charge of food preparations at the family level. They had to ensure that the food was cooked, kept hot and served to their husbands with utmost respect. Men were regarded as the sole providers for their families.
Askah Sigara, 80, from Siamani village in West Mugirango, Nyamira County, says in her community, women were meant to light the fire and do the cooking while the man's responsibility was entirely to provide and be a source of security for their families.
Protecting the family
"Women were to sit at the corner facing the wall (Irungu), while men had to sit facing the door (Geta). This meant men were to specifically sit at that position as a way of protecting their women in case of any security threat," she noted.
But the cooking stones served another great purpose in the community.
In case of conflict between a man and his wife and they failed to reconcile, the man would remove the stones and ask the woman to leave his house with the stones.
According to Sigara, this was an indication that the woman was no longer wanted in the family, since cooking stones were a symbol of family unity.
"This meant that her husband was fed up with her," she says.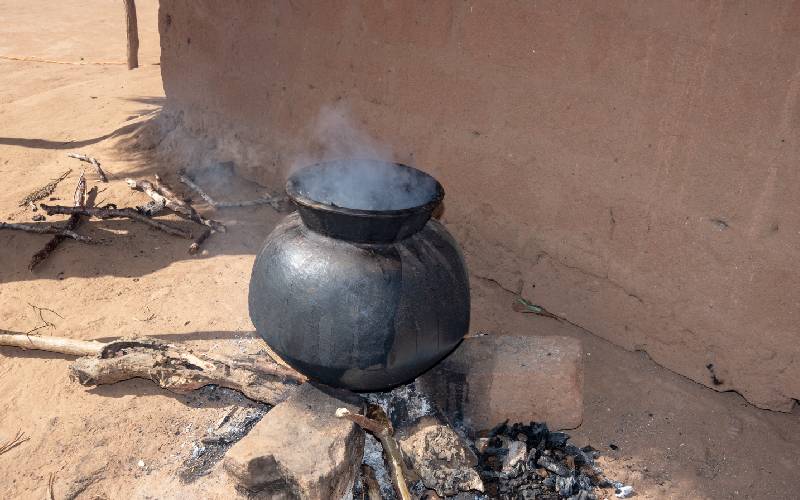 She says in case a man forgives her, then, he would be forced to erect a new set of cooking stones in the kitchen and then send mediators to his wife's place to beg her to return home.
Askah says, cooking stones also played a bigger role in disciplining ill-mannered children.
"Naughty children would be told, Genda ase ogochia ko Amaiga Ngokorentare (Go wherever they want but cooking stones will bring you back home)," she said.
Traditional medicine men and women also used the cooking stones as a source of medicine to cure various ailments among young children.
Cure ailments
"It was believed a number of ailments that attacked children, would be healed when some wild leaves were stamped on the three cooking stones, before being rubbed on either the wound or the skin," she said.
Further, to ensure that the chicken at home laid many eggs, family members would stamp the chicken's legs on the stones. It was also believed that they would not disappear from home.
Askah regrets that such traditions have now been eroded.
"There is a tendency of Africans embracing the foreign culture and this has greatly diluted our traditions," she noted.
Nyakundi Charana, a member of the Gusii Council of Elders, said cooking stones were the face of womanhood in a family. This meant a woman would be respected for making proper use of them.
"Before being married and accepted into the family, a woman was expected to cook ugali on the three-stones cooking stove. This was a way of testing her prowess," said Charana.
Esise MCA and elder Joseph Nyarang'o said the three stones were significant in the family unit and played a key role.
"When a woman was at loggerheads with her husband, she was sent back to her parent's home and the cooking stones were destroyed. It was a way to tame her," he said, adding, "If she was allowed back, she would come with new cooking stones."
Further, her family was also expected to bring a goat, which was slaughtered and the blood sprinkled on the ground to appease the gods.