Widow winner in land row with son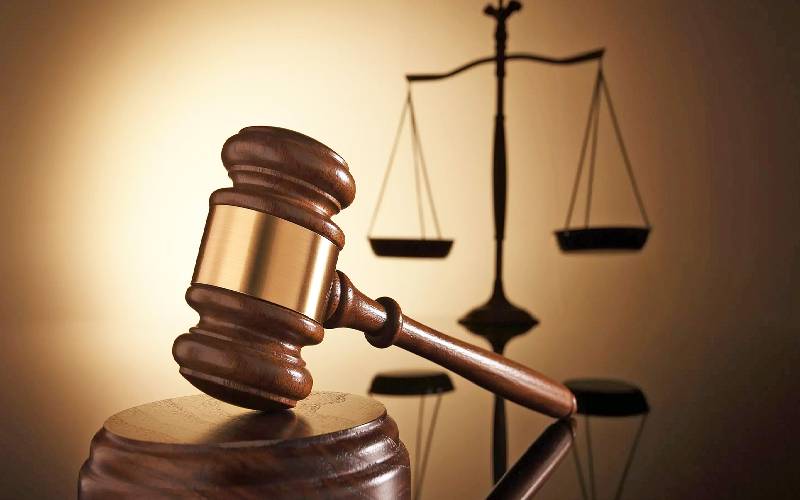 The Environment and Lands Court in Busia has restored ownership of a 1.52ha parcel to a man who died 23 years ago.
Justice Anne Omollo issued the restoration order last week following a suit filed by the man's widow against her stepson Anthony Owayo Ochola and Busia Villa Limited.
Wilfrida Owayo Ochola went to court in 2016. She claimed Orwa Ocholla Owiti – the deceased – lived and was buried on the suit land. She claimed a purported transfer and registration of Busia Villa Limited and subsequent transfer to Anthony was illegal and fraudulent.
Busia Villa Limited, she stated, never bought the land. She also argued that Orwa never executed any transfer documents in favour of the two.
Wilfrida wanted the court to order deregistration of the two (Antony and Busia Villa Limited) and restoration of ownership of the land to the deceased.
Busia Villa Limited, in defence, said it was not aware of any dealings with regards to the suit land and made no admission to allegations of fraud pleaded.
Anthony pleaded that the land was transferred to him during the lifetime of his father. He denied the particulars of fraud attributed to him and sought that his stepmother's suit be dismissed.
Wilfrida while testifying in court said her husband owned land parcel No. Bukhyao/Bugengi/950. At the time of giving her testimony, she said the land was in her stepsons' custody, who acquired the land unlawfully.
The court judgment delivered last week indicates that the woman in cross-examination discovered the stepson registered himself as the owner of the suit land in 2014 when he started telling her to vacate the land.
The Land Registrar, Busia lands office Wilfred Nyaburi in his testimony said he could not confirm that Anthony was properly registered as he could not trace the transfer documents.
The court, having taken into account evidence adduced and submissions rendered, concluded that the contest was between the widow and her step-son as Busia Villa Limited conceded the plaintiff's (Wilfrida) claim since he expressed no interest in the suit title. The court concluded that Anthony acquired the suit title irregularly, through fraud.
"Accordingly, the plaintiff's suit succeeds and I enter judgment for her as prayed in the plaint...; an order is hereby issued for cancellation/deregistration of the defendants in respect to land title No. Bukhayo/Bugengi/950 to restore entry restoring ownership of the suit title to Orwa Ochola Owiti - deceased," the court said.