Ensure all learners report to school on Monday, state orders Busia parents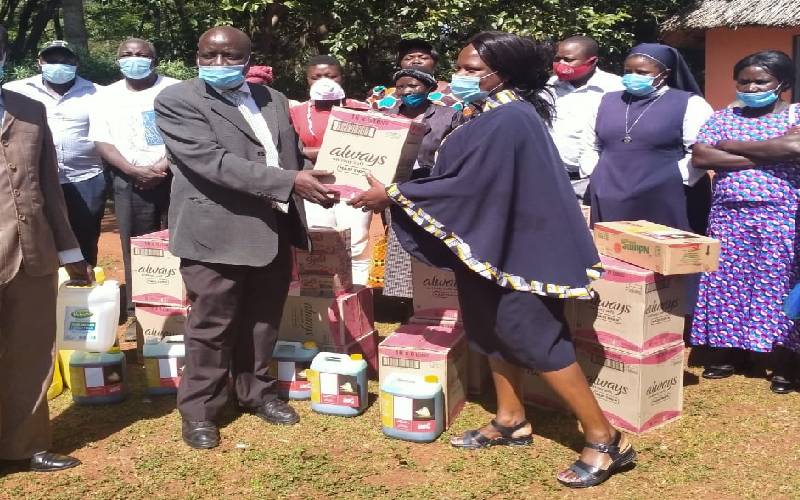 Busia Sub County Deputy County Commissioner Kipchumba Rutto has directed parents to ensure that all learners including pregnant ones report back to school next week.
Addressing the media in Busia town on Wednesday, Rutto directed chiefs and their assistants to ensure all students report to school on January 4, 2021.
"Chiefs and their assistants must ensure that all students including pregnant ones and those who have already given birth must report to school," he said.
Rutto urged the management of institutions in the region to ensure that Covid-19 containment measures are strictly adhered to when learners report on Monday next week.
This comes a day after the Teachers Service Commission (TSC) recalled all its field officers presently on leave to report to work ahead of opening.
According to a circular sent to all regional, county and sub-county directors, the officers will reinforce compliance of the Covid-19 protocols when schools open on Monday.
"Together with other government agencies you are required to spearhead compliance of safety measures already put in place by Ministry of Health to contain and mitigate the spread of coronavirus disease within the school community," said Nancy Macharia, TSC Chief Executive Officer.
Earlier, needy but bright students in Matayos constituency got a boost after a local church and a well-wisher donated essential items to protect them against possible Covid-19 infections ahead of opening.
Mildred Makokha and the Church of Jesus Christ gave the students sanitary pads, sanitisers and soap
In Nambale constituency, hundreds of poor students could miss out on the Constituency Development Fund (CDF) bursaries allocation as a result of disbursement delay.
According to area MP Sakwa Bunyasi, delayed release of CDF cash by the government has scuttled the CDF bursary programme at the expense of the needy learners.
Speaking in the constituency yesterday, Bunyasi said repair and maintenance of dilapidated classrooms in schools have also been affected.
He was responding to queries from parents whose children have been beneficiaries of the CDF bursary.
The parents are worried that their children may not report to school on January 4 due to unpaid school fees.
Bunyasi said no constituency had received its allocation from the National Treasury for the current financial year.
The lawmaker, however, remained hopeful that the money may soon be wired to the CDF accounts to facilitate the payment of school fees for the students who hail from less privileged families.
"It is going to be difficult for the students who relied entirely on bursary to pay the school fees since we have not yet received our allocation for the current fiscal year," said Bunyasi.
He continued: "Achieving social distancing in our schools is going to be the biggest challenge, we thought we shall have money to assist in creating alternative places for learning, but as things stand, there is little that can be done between now and January 4," argued Bunyasi.
He urged locals to adhere to the guidelines the ministry has put in place to keep the infectious virus at bay.
Busia was flagged by the Ministry of Health to be among counties that were bound to record many cases of Covid-19 because of its location at the border of Kenya and Uganda.
"Let our people observe the regulations that have been put in place to stem the spread of the virus," said Bunyasi.