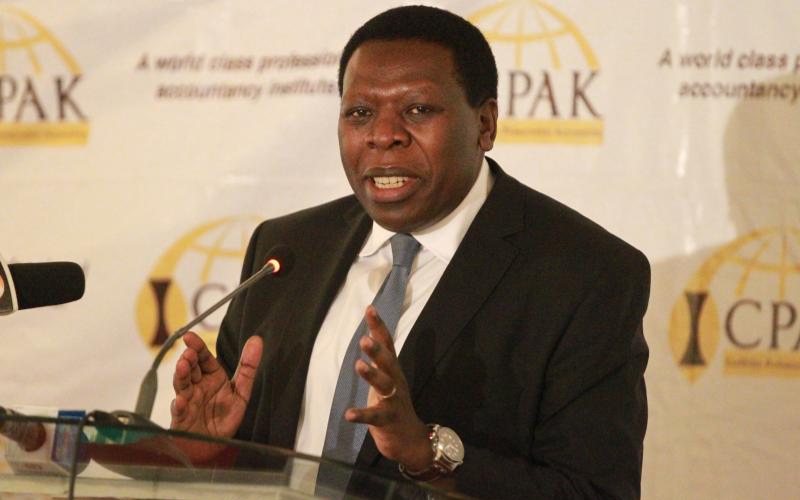 Devolution Cabinet Secretary Eugene Wamalwa on Monday asked residents of Trans-Nzoia County to support the BBI and append their signatures, urging them not to let him down.
The CS and Governor Patrick Khaemba rallied residents to back the BBI saying it provides economic and political solutions.
Speaking during the launch at Kitale ASK Showground, Eugene said the constitutional changes proposed by BBI will enhance inclusivity and political stability in the country.
Eugene said the passage of the constitutional reforms will cultivate peace and help the country achieve both economic and political goals.
"The recommendation made in the BBI is instrumental for the prosperity of the country. Let us support its passage," he said.
Read More
The CS also said proposals by BBI offer a lasting solution to political turmoils witnessed in the country during previous polls.
"The spirit of BBI is to bring more money to the counties, enhance inclusivity and provide a solution to political violence," he said.
Adding: "This is my backyard please don't let me down. Turn up and append your signature in support of the constitutional changes.
During the launch, minority leader Emmanuel Waswa sharply differed with Kinyoro MCA Lawrence Mogusu over the creation of two more constituencies.
Mogusu sparked the feud when he claimed that there was a plan by a certain community to grab the two additional seats.
"It is unfortunate that one community has started a campaign to clinch the two parliamentary seats.
"One of the seats should be reserved to our community to enhance coexistence," said Mogusu.