Pathetic state of quarantine centre in border county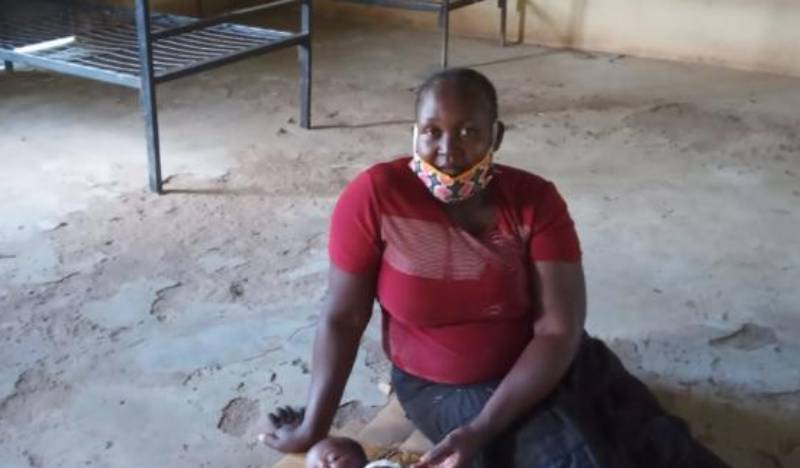 Other than the double-decker metallic beds with no bedding, there is nothing else inside the room at Kisoko Girls Secondary School. The floor is dilapidated and the window panes are broken. This is where Caroline Akumu, an asthmatic mother and her baby, spent the night in forced quarantine.
The room, which is used as a dormitory by students, is one of the 30 facilities in Busia County that was picked by the county emergency committee on coronavirus to hold people who could have been in contact with patients infected with the highly-contagious respiratory disease.
The dorm is permanently closed and a top security officer is the one in charge of the keys. The key is only issued out to police when taking people there for the 14 days mandatory quarantine.
Ms Akumu recalled how police bundled her and her baby into the dorm.
"It is a deserted place, no one is there even to look after those in quarantine. Nobody is there to ensure that those in quarantine are safe save for the private guards at the school's gate," said Akumu.
It is her friend Redemptor Makokha who came to her rescue.
"She brought me some food and a blanket to cover myself and baby as we slept on the floor. The room was very cold because the window panes are broken and the floor is also in bad shape," she said.
Makokha tried to secure Akumu's release to no avail until news spread like bush fire on social media that a woman and her baby had been put in quarantine at Kisoko Girls.
The police officers at Nambale Police Station could not withstand the pressure from social media and ended up releasing the mother on Thursday evening at around 9pm.
"When she was finally taken to Kisoko I reached out to a senior police officer, but he told me if I have a blanket and mattress, I should take them to Kisoko for Akumu and her baby to sleep on," said Ms Makokha.
Makokha wants the National Government to help counties ensure the quarantine facilities are in good shape and have all requisite items.
"People are dumped there; they do not care how one will eat, sleep or take a shower," she said.
The mother of four was arrested by officers attached to the county government's enforcement unit for being in possession of sweet potatoes in Nambale town.
The two sacks of potatoes had just arrived from Busia town where Akumu sources them. However, county askaris have been restricting traders from selling their goods in Nambale town.
Nambale police boss Walter Abondo defended Akumu's arrest even as the county government distanced itself from the incident and observed that Akumu should not have been put under quarantine.
"They were arrested by a multi-agency team, which comprises a number of players and because they defied the orders, they had to be taken to a quarantine facility. The committee gave the two people a free bond and allowed them to go home," said the police boss.
Busia County has not recorded any coronavirus case.