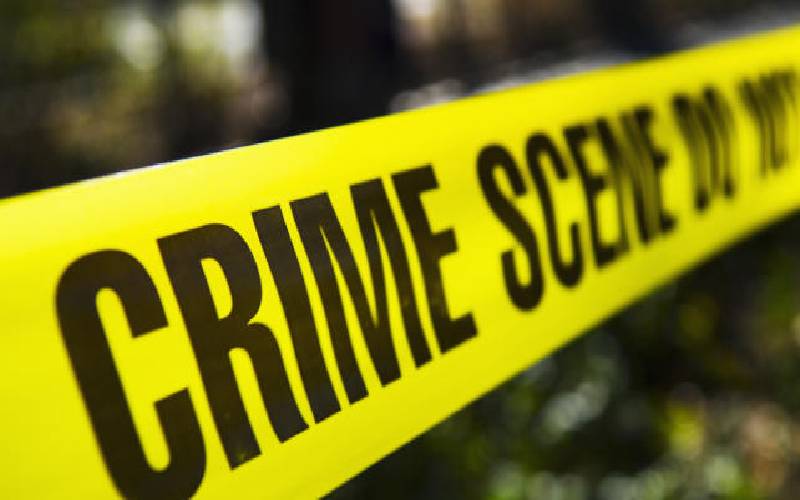 The High Court has substituted a death penalty with 19 years in jail for a man convicted of carjacking and robbing passengers in a bus heading to Kakamega from Nairobi.
Judge Jesse Njagi said the sentence against Kelvin Muleshi was commensurate with the offence committed.
Muleshi was charged with three counts of robbery with violence and was sentenced to death on one count while the other two were suspended.
Otieno was convicted alongside Geoffrey Kituyi, Nelson Bunyasi, John Oduori and Collins Mudavadi for robbing the passengers on the night of November 9, 2009.
The five were said to have been armed with a toy pistol and metallic rods which they used to hurt the passengers before robbing them.
Fredrick Kiongera, a lecturer at Masinde Muliro University of Science and Technology told the court that that the bus had left Nairobi at around 9pm on the fateful night and was seated next to Otieno.
Trouble started
The court heard that trouble started when they approached Stand Kisa bus stop near Chavakali, Vihiga County when one of the attackers approached the driver and commanded him to switch off the lights.
Joseph Njoroge was at the steering wheel obliged after he was threatened with the toy pistol after which the attackers roughed up his co-driver.
One of the attackers remained with the driver and ordered him to drive to Mukumu where the passengers were robbed.
With the Supreme Court declaration that death penalty was unconstitutional, Otieno petitioned the State for a re-sentencing.
He sought to be released, saying the period served is enough sentence since he was remorseful and has learnt his lesson.
Justice Njagi, however, held that the 10 years period he has served is not sufficient for the offence committed.